Yoast Care fund: An interview with Sally Thoun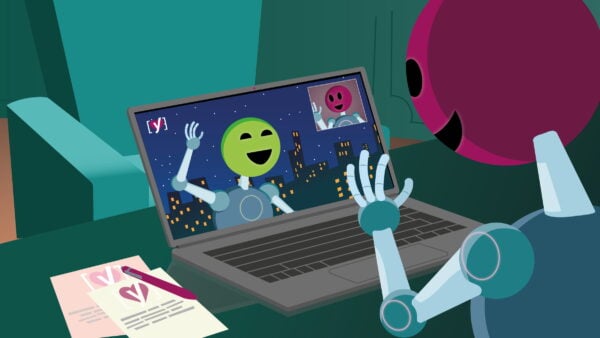 Recipient:
Sally Thoun
Nominated by:
Ahmed Kabir Chaion
Today we're interviewing Sally Thoun, who received a nomination for our Care fund from Ahmed Kabir Chaion. Ahmed nominated her for all the time she pours into WordPress, its ecosystem, and WordPress Accessibility. Sally contributed to the first WordPress Accessibility Day in 2020. She doesn't hesitate to go out of her way and support a fellow contributor. She goes the extra mile to put a smile on somebody else's face, she showcases other people in the community, and is always ready to help. She's one of those contributors that keep our community running.
Nominator Ahmed Kabir Chaion: "Sally is one of the most supportive folks in WordPress. Whether someone needs encouragement or a hint of motivation, Sally is there to help out in any way she possibly can. Sally is genuinely a selfless human being and her smile is infectious. When we needed a last-minute speaker at WordCamp Santa Clarita 2021, she stepped up and submitted her (first-ever) WordCamp talk. We ended up with so much positive feedback that justified our last-minute call to bring in Sally. She is deserving of this recognition as I believe that Yoast really cares about fellow contributors like Sally."
Let's get to know Sally Thoun!
Wow, that introduction paints a pretty good picture of how much attention and time Sally pours into the community. But let's get to know her even better by asking her some questions:
Hi, Sally. Could you tell us more about what you do?
I was doing digital marketing and was severely affected when Covid hit. I had heard about Accessibility a few years prior, and a few developers told me it was unnecessary (WRONG!), but it stuck with me. That's why I took advantage of the downtime to plunge in and learn all I could learn about Accessibility.
I attended my first meet-up – the Bakersfield WordPress Meet-up with Mike Pilley that summer, as I needed to learn how to build my own WP website. There I met Joe Simpson Jr of the Santa Clarita Valley Meet-Up and Santa Clarita WordCamps. When we were allowed to ask questions, I was the first and asked, "Please tell me about Accessibility." He informed me that a few meet-ups (San Fernando Valley Valley with Sumner Davenport, Jennifer Huang, and Ron Amick) and the (Central Coast/Santa Barbara with Alicia St. Rose) hosted an Accessibility mini-camp that upcoming Saturday.
I was beyond excited. Though some of the teachings went over my head that day, I was hooked. I knew something had been missing in digital marketing. That day, Saturday, August 8th, 2020, I discovered my passion and purpose moving forward. My studies and journey have led to an incredible opportunity in the Accessibility Community.
Why do you think that you got nominated?
I'm actually quite surprised as I have been new to the WordPress community in the past year. The recipients I know of are longtime WordPress contributors. So I always thought this outstanding Yoast Care fund was for longtime contributors and deservingly so. Perhaps it is because I dove in and volunteered wherever I could to learn new skills, meet new people and help make a difference as all the other WordPress volunteers do. I am just in awe of how welcoming the WordPress community is. They don't laugh at stupid questions and meet you wherever you are to help you learn to be the best you can be. I am just so grateful to be a part of this selfless and empowering community!
Can you tell us about your first contribution?
I learned through my contributions, so I wanted to volunteer, which was impossible while running my agency. On the other hand, I am also a three-time cancer survivor (with no family history) and blessed to be here still. I want to make my remaining time matter. I am always looking to prove to myself that cancer does not define me, has made me more robust, challenges me to learn, and makes a difference by giving back.
The WordPress and Accessibility community has allowed me to do just that; to learn, connect, help make a difference, and do my small part to make the web and world more accessible. My first contribution was with WordCamp LAX 2020. I was a Volunteer & Co-Content Wrangler and met so many incredible people. Though I came in late, everyone was very welcoming and supportive. It was so much fun working with all the volunteers and being part of live virtual production, and yes, scary.
It was my first time at WordCamp, and the incredible experience fueled me to do more. I was then able to apply my new Accessibility studies at WordPress Accessibility Day 2020 (WPAD), where they needed sponsor blogs written. This was followed by being an organizer for the third WordCamp Santa Clarita (WCSCV) with Joe Simpson Jr and Sumner Davenport, July 2021. We were the first WordCamp to host a Full Accessibility Track two days in a row! Currently, I am helping caption the Speaker Videos with WordPress.tv.
They are very time-consuming. So please be patient with us, but what an honor to do this for our incredible and passionate speakers. Sumner Davenport is and has been an incredible, nurturing, and patient mentor! I also have to say, that none of these opportunities would have been possible without the support of Joe Simpson Jr. I joke with him that he is my "guiding light" and am beyond eternally grateful!
What moment are you most proud of?
Winning a third place at Knowbility's AIR RALLY 2020 (Accessibility Internet Rally) out of 28 final international entries. I was studying Accessibility only for three months at that point. I wanted to be on the "Accessipu" team with the Northern LA Meet-ups, but the team was complete as I entered as an individual and paired with two lovely young ladies from Texas. We called ourselves the "Digital Diversity Divas," though none of us are!! Both were fairly new to Accessibility and were developers, which helped as I am more of a content creator.
We all just entered to learn, have fun, and meet like-minded people. We never expected to win, especially being a team of 3! Currently, I am proud to be a co-mentor at this year's AIR RALLY, with MY mentor, Sumner Davenport! Who knew one year ago that I would have this honor!! We cannot wait to see how our team does, but each person who enters AIR RALLY is a winner who dedicates their time to help educate and make companies' websites accessible.
Being asked to talk at WCSCV after a speaker had to back out is another proud moment. The talk was titled A Rookie's Reflection – My First-Year Journey with WordPress and Accessibility. It made me so nervous, and it took over 30 takes as the talks were pre-recorded. This unexpected opportunity to be a speaker among the caliber of speakers we had, was something I had never considered. It was scary as I am a behind-the-scenes person. On the other hand, I am beyond humbled to hopefully inspire and motivate people to learn and practice Accessibility. Again, Sumner gently guided me through the process.
What would you love to do in the future?
My future goal would be to do more with the WordPress Community. I want to do more with the training and marketing teams. Eventually, I Continue to educate about the value and necessity of Accessibility and help find sponsors for the Making WordPress Accessible Team! Covid has brought the lack of Accessibility to the forefront, yet we have a small WP volunteer team and so much to do. Hopefully, the community can come together to support and accelerate the process.
I recently introduced Accessibility to my Digital Marketing Agency Owners group and a Digital Marketing class at California State University Bakersfield (CSUB) to help train up the next generation. My other goals are to eventually become a Front End Accessibility developer. Many inspired me to complete the Deque courses and become IAAP certified! All of this has led to an incredible opportunity to help launch and build a sales team for a new ground-breaking Accessibility service in the U.S. The fact that businesses can be sued, just like that, for having inaccessible websites really upsets me. AAAtraq provides an insurance-backed service to help protect unsuspecting companies from relentless lawsuits while helping them make their websites more accessible, which I love.
It's not a "set it and forget it" option, as the more accessible your site is, the higher your insurance coverage. It helps with litigation costs so companies can spend funds and focus on making their sites accessible. Working with AAAtraq enables me and agents to educate more businesses about the value of Accessibility. The opportunity is there for developers, agencies, individuals, and especially those living with disabilities to earn extra income. Our agents can make their own hours, work when and wherever they want, part-time or full time. We plan to launch later this month, and I am so excited and humbled to lead this opportunity and continue this Accessibility journey.
Where can people find you?
The best place to find me is on LinkedIn, and I recently joined Twitter. I hope to continue to attend WordCamps, Meet-Ups, etc., as I have learned a ton from them, in addition to meeting incredible people. Accessibility is a continuous learning experience, and I still have much to learn and contribute.
Thank you for this interview, Sally. And for all of your contributions to the WordPress community! If you're reading this and know someone like Sally who also deserves to be in the spotlight, go to our Yoast Care page and nominate them right away.