Lidia Pellizzaro receives the Yoast Care fund for her contribution to WordPress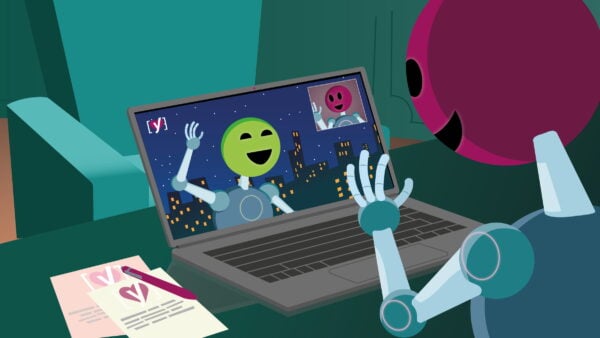 Recipient:
Lidia Pellizzaro
Nominated by:
Stefano Cassone
Lidia Pellizzaro is a significant contributor to the WordPress Community and Polyglot Team. Most importantly, she's a valuable contributor to the Italian WordPress Community. That's why Stefano Cassone nominated her for the Yoast Care fund. Let's learn more about this WordPress devotee who loves the community.
Nominator Stefano Cassone: "She is a very active GTE in the Italian Polyglots and one of the few I know who can constantly be updated from the international channels on Slack. In addition to that, she manages the meetings and performs the training of people who apply to become PTEs of themes and plugins. And leads several projects to help translate documentation (for example, the development of the Polyglots Handbook and the translation for Learn). Lidia is also the organizer of WordCamp, and everyone says that without her, there would be many difficulties, while with her help, everything is simplified."
Let's get to know Lidia Pellizzaro
That's quite an introduction, Stefano! We would love to get to know Lidia even better. That's why we asked her some questions about her work and her passion for WordPress:
Hi, Lidia! Why do you think that you got nominated?
I think because, in the last few months, I have been present in more projects than in the past. And I've learned to show more of what I do in the background. This is excellent advice for everyone: tell about what you do, share and write about it, involve others, and ask for help if needed!
For example, I have expressed a practical time problem. I struggled to facilitate meetings every two weeks, and Stefano Cassone raised his hand: "I can do the third facilitator." And now I (we) can continue doing an activity that I (we) like, but with less frequency.
Why WordPress?
Or why still WordPress? Because it's an open-source project with a strong community, a wide range of third-party developers, and a lot of internal and external documentation.
And it's more than software. If you are a contributor, you can directly see how some activities are done globally. You can experience how it is working with people from all over the world. You can discover good tools used by others that can help with your work or digital life. And you can suggest ideas or point out something that can be improved.
Who is your WordPress mentor?
It's tough to choose one mentor. I think all the GTEs, the Polyglots, and international WordPress volunteers teach me something every day. Sometimes it's an alternative point of view; sometimes, it's a good way (and manner) of doing things, sometimes it's sharing a handy tool, sometimes it's a dev perspective, sometimes it's someone who ends a meeting wishing you all the best for your day.
Together we can do better in so many ways!
What contribution or moment are you most proud of?
Every time I contribute to or translate a handbook page. I know, I know. Nobody wants to read the manuals, but WordPress is a massive, huge project, and I think the handbooks are a good way for the new contributors to know how the teams work and where to start before joining a team. To be more confident.
And when new translators tell me that the way I introduced them to become an Italian PTE (editor for a specific project) was good.
Where may people find you? Online, WordCamps, other meetups?
Everywhere these words "WordPress Polyglots" appear 🙂
In the Italian Polyglots Slack channel, in the international Polyglots Slack channel, at Polyglots tables of Contributor Days (for Italian ones, sometimes as the lead), at WordCamps as an attendee or volunteer or organizer, at the WordPress Meetup Vicenza as a co-organizer and on Twitter.
Thank you for this interview, Lidia, and for all of your contributions to the WordPress community! Do you know someone like Lidia Pellizzaro who also deserves to be in the spotlight? Go to our Yoast Care page and nominate them right away.