Laurence Bahiirwa receives the Yoast Care fund for his contribution to the WordPress community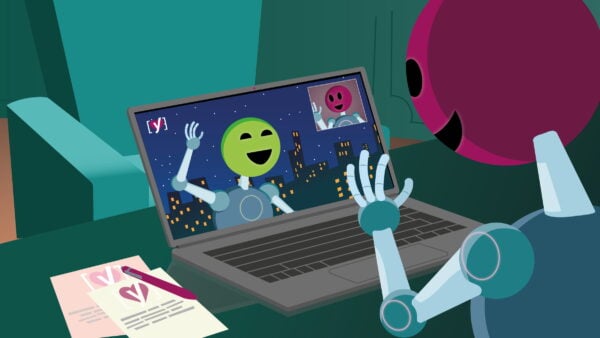 Recipient:
Laurence Bahiirwa
Nominated by:
Akol Sharon Norah
Laurence Bahiirwa is a valuable contributor to the WordPress Community Team. His contributions are extremely valuable, which is why he was nominated for the Yoast Care fund by Akol Sharon Norah. Let's learn more about this WordPress devotee who loves the community.
Nominator Akol Sharon Norah: "Laurence Bahiirwa is a WordPress enthusiast who is passionate about teaching others. I first met him at a WordCamp Event; little did I know he was WordCamp Kampala's Organizer and WordPress Kampala Community's Community Lead. I learned WordPress while working with him at his WordPress Agency. He was more than just a boss. He was a teacher and mentor as well. The knowledge he passed on to me has enabled me to start freelancing and earn a living that way. Laurence also runs a YouTube channel where he teaches about advanced WordPress topics, like creating Custom Payment Gateways. He still organizes meetups (both online and physical) for the community in Kampala, Uganda. We're proud of him. He is such a selfless person, and we appreciate and recognize his efforts as a community."
Let's get to know Laurence Bahiirwa
That's quite an introduction, Akol Sharon! We would love to get to know Laurence even better. That's why we asked him some questions about his work and his passion for WordPress:
Hi, Laurence! What do you do?
I'm a retired jack of all trades and open-source enthusiast. I joined Freemius as a WordPress developer in March, 2023. Previously, I was a freelancer and a part-time WordPress YouTube educator (this is something I picked up when I was a middle and high school ICT teacher).
As a freelancer and educator, my work scope revolved around using WordPress to create simplified and workable solutions for the ordinary content creator and business owner. However, the YouTube content I make is developer focused. I consider this my way of giving back to the community and the universe that has been kind to me everyday.
Why do you think that you got nominated?
The openness with which people are willing to share knowledge and resources urged me to pursue my desire to make the world better. That's why I want to create equity for those I meet and expose as many people to the available opportunities. Especially the underrepresented, like women.
I think that the open-source economy and WordPress, in particular, encourages and creates a simple-to-enter pathway for various groups of people.
Why did you start contributing? Could you share your first contribution with us?
WordPress allowed me to make a living without a computer science degree or education. So naturally, this was my way of opening doors for people like myself to thrive. If we could all work together to grow WordPress and keep it alive, the avenues would be open for even more people.
My first contribution came from using the tools at the time to make custom themes. It stemmed from testing and giving feedback. This led me to make minor code changes to _s theme. You can check it out here.
Contributing to an extensive ecosystem like WordPress is scary because millions could receive a code bug you introduce, so it took me quite a while to consider it. But the friendly reviews encouraged me. From then on, I started to write more code contributions through public plugins on the repo, in conjunction with speaking at events whenever I could to get more intelligent people than myself on board.
What would you love to do in the future?
Retire 😁
Long-term: Start more camps tailored to women, kids, and students quarterly/monthly/weekly, in order to grow more developers in my local community.
In the short and mid-term, I want to write/blog in more brutal and professional ways. I think I was able to grow as a developer because people wrote solutions on Stack Overflow and their blogs. Some recorded lousy audio and lighting videos on YouTube. I want to emulate them by documenting and publishing more tutorials for beginners, intermediate, and advanced developers/users.
Where may people find you? Online, WordCamps, other meetups?
You can find me on Twitter, my Youtube channel, my blog, and WordPress Kampala Meetup. Don't hesitate to reach out and say hello!
Thank you for this interview, Laurence, and for all of your contributions to the WordPress community! Do you know someone like Laurence Bahiirwa who also deserves to be in the spotlight? Go to our Yoast Care page and nominate them right away.