Giorgia Castro receives the Yoast Care fund for her contribution to the WordPress community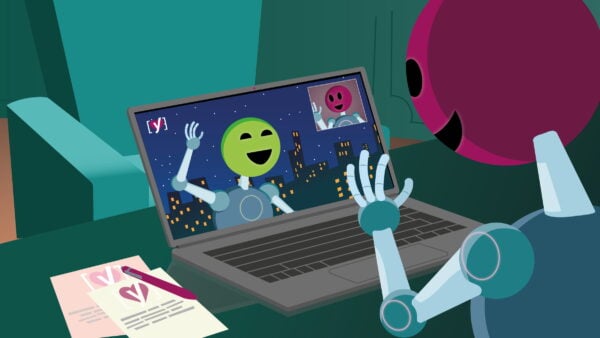 Recipient:
Giorgia Castro
Nominated by:
Stefano Cassone
Giorgia Castro is a valuable contributor to the WordPress Community Team. Her contributions are extremely valuable, which is why she was nominated for the Yoast Care fund by Stefano Cassone. Let's learn more about this WordPress devotee who loves the community.
Nominator Stefano Cassone: "She is one of the organizers of the Verona Meetup, and the leader of the last WordCamp Verona, WordCamps Italy, and the upcoming WordCamp Italy 2022. In addition, she was the organizer for the WordCamps in Milan, Catania, and Verona, as well as the first WordCamp in Italy. I also must mention her continuous availability. She never says no, even if she is busy. Giorgia has often helped many groups as a graphic designer (her job) for the Italian Polyglots Translation Days, and is always ready for advice and help."
Let's get to know Giorgia Castro
That's quite an introduction, Stefano! We would love to get to know Giorgia even better. That's why we asked her some questions about her work and her passion for WordPress:
Hi, Giorgia! What do you do?
I have been a freelance graphic designer since 2008. As a creative person, I would like to do thousands of things, but my time is always too short. Despite this, I attend night school to earn a human sciences degree. I study physics, math, philosophy, English, Spanish, law, and history every weekend. I also love singing, reading books, archery, and watching TV series… And sometimes I sleep, LOL.
How do you know about WordPress?
Some years ago, one of my friends told me about WordPress and revolutionary CMS for making a website. Then he asked me to make a website for him. I wanted to delve deeper and learn how to use WordPress. I didn't make my first website myself; it was impossible. But little by little, I learned, even participating in Meetups and WordCamps. Thanks to this, I got to know the WordPress community and fell in love with it.
What contribution or moment are you most proud of?
Every occasion is a reason to feel proud. I have volunteered and organized several WordCamps. This year, I'm leading the organizing team of WordCamp Italia, the first in-person event after three years of online events. I feel really, really proud and happy that I get to help make it possible for the WordPress community to meet again. So I look forward to seeing you in Milan on November 12 at WordCamp Italia.
What would you love to do in the future?
I would like to attend university after my degree next year. I hope I can do that, but I think I need a generous sponsor and 48-hour long days :-). In addition, I want to continue organizing the Verona meetup and return to organizing the WordCamp Verona while waiting for WordCamp Europe to be organized right here in Italy. Maybe soon!! And I want to do many other things, but they would take me another lifetime.
Where may people find you? Online, WordCamps, other meetups?
I'm like parsley: Everywhere!! Meet me on the Italian WP community on Slack (I'm giorgiacastro), Facebook, Instagram, Linkedin, Twitter, and Skype. And, if possible, you can meet me in person in Milan at WordCamp Italia next month. It will be a great experience and a fantastic event for every attendee. Can't wait to see you there!
Thank you for this interview, Giorgia, and for all of your contributions to the WordPress community! Do you know someone like Giorgia Castro who also deserves to be in the spotlight? Go to our Yoast Care page and nominate them right away.