Flavia Bernárdez Rodríguez receives the Yoast Care fund for her contribution to WordPress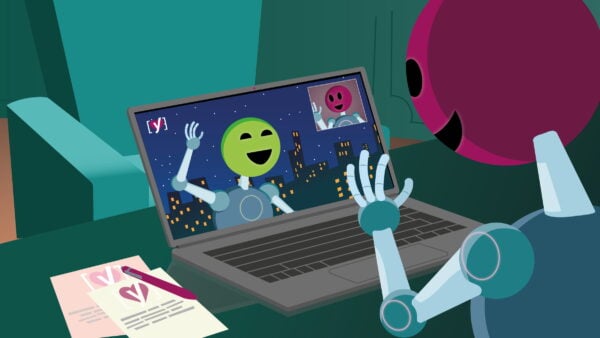 Recipient:
Flavia Bernárdez Rodríguez
Nominated by:
Patricia Navarro
Flavia Bernárdez Rodríguez is a substantial contributor to WordPress. Her WordPress contributions are exactly why Flavia Bernárdez Rodríguez was nominated for the Yoast Care fund by Patricia Navarro. Let's learn more about this WordPress devotee with a love for the community.
Nominator Patricia Navarro: "Flavia has contributed much since joining the WordPress community in 2013. She has been a volunteer and organizer of WordCamps and meetups in Spain (currently organizing WordPress Alicante meetup). In addition, Flavia has been an organizer, translator, plugin developer, and speaker at numerous WordPress events. Last year, she collaborated with the design team of WordCamp Europe to build the image of the event. She's also contributed to the support forums for the entire Spanish-speaking community. Flavia is a fantastic teammate and a great and creative person."
Let's get to know Flavia Bernárdez Rodríguez
That's quite an introduction, Patricia! Let's get to know Flavia even better by asking her some questions about her work and passion for WordPress:
Hi, Flavia! Why do you think that you got nominated?
Honestly? I don't know. I think maybe because empathy moves everything. I've been working with WordPress since forever. I'm actually at that point where I do less for the community than the community does for me. So yes, you have given me more work! Thanks, Yoast 😂
So, tell us! What does WordPress look like in your perfect world?
A super easy and powerful tool that makes websites easy and fast; where large projects aren't a problem if you want to make websites with WordPress. And I'd love a world where there is only one WordPress tool and not two. It isn't very clear for new people what the difference is between WordPress.org and WordPress.com. Currently, I'm experimenting with teaching the Site Editor to students unfamiliar with WordPress, who are also confused about the two modes.
Who is your WordPress hero?
Oof, tricky question! We have an incredible community. It's hard to create and maintain annual meetups in your city, so my heroes are those who keep organizing meetups in their towns. Even more so if their town is small, and the scope of the people that can go to the meetup is not as large. They are my heroes 😄
What contribution or moment are you most proud of?
The WordCamp Europe 2022 design. I'm also very proud of every student I have (had), who now have a job or created a project with WordPress and thank me for teaching them about WordPress. Yes, that is my pride.
What would you love to do in the future?
Now I'm working on a completely free course about WordPress Site Editor. My 2023 purpose is to contribute and use the feedback my students give me while working with this tool. This feature is an empowering tool that we can provide to people. So that is currently my focus 😄
Thanks for this opportunity. This year was a really "WordPress" year: We started with in-person meetups again, WordCamps are back, I participated in an English-speaking WordPress event for the first time, and I taught more than 500 hours of WordPress in different courses.
Thank you for this interview, Flavia. And for all of your contributions to the WordPress community! Do you know someone like Flavia Bernárdez Rodríguez who also deserves to be in the spotlight? Go to our Yoast Care page and nominate them right away.