Ebonie Butler receives the Yoast Care fund for her contribution to the WordPress community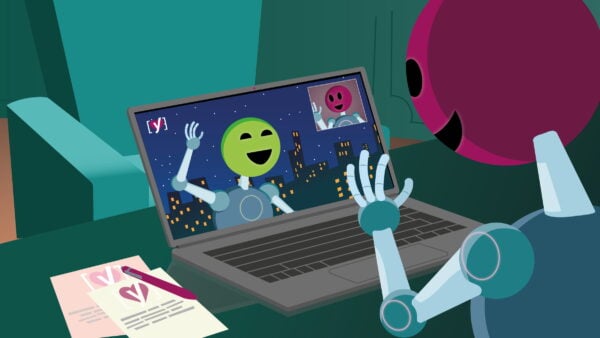 Recipient:
Ebonie Butler
Nominated by:
Michelle Frechette
Ebonie Butler is a valuable contributor to the WordPress Core Team. Her contributions are exactly why she was nominated for the Yoast Care fund by Michelle Frechette. Let's learn more about this WordPress devotee who loves the community.
Nominator Michelle Frechette: "Looking at Ebonie's WordPress profile, it's easy to see how committed she is to the WordPress Open Source project and the WordPress community. She's a core contributor and was the core tech lead for WordPress 5.6. She's a plugin developer on the .org repo, a WordCamp organizer and speaker, and a contributor to the meta team. She is passionate about representation in the tech and gaming industry and, as such, is an advocate for women and women of color in tech."
Let's get to know Ebonie Butler
That's quite an introduction, Michelle! We would love to get to know Ebonie even better. That's why we asked her some questions about her work and her passion for WordPress:
Hi, Ebonie! What do you do?
I'm a full-time Senior Software Engineer at Penske Media Corporation. I'm on the Engineering team and work on brand websites like Rolling Stone, Billboard, Variety, and Vibe. All of the sites run on the WordPress platform, so I am constantly making updates and bug fixes to themes and plugins.
How do you know about WordPress?
I built my first website on WordPress in 2015, simply because I had read that it was the easiest way to spin up a blog. And that's when I fell in love with the platform. Shortly afterward, when I first started learning how to code, I chose to build a WordPress theme from scratch to begin learning what was happening under the hood. Now, six years later, I am knee-deep in being a full-time WordPress developer.
Why did you start contributing? Could you share your first contribution with us?
I started contributing because I wanted to experience what it was like to contribute to an open-source project. On contributor day at WordCamp Philadelphia 2017, I made my first contribution to the News widget on the wp-admin dashboard, along with a few fellow WordCampers.
What contribution or moment are you most proud of?
I'm most proud of being the Release Coordinator for WordPress 5.7. It was my first time being on the release squad, and my first time running weekly dev chats, doing release parties, and collaborating with various WordPress contributors.
Where may people find you? Online, WordCamps, other meetups?
You can find me on Twitch, where I stream code and listen to metal with my community. I also run the WordPress Women of Color slack group, so if you'd like to join, visit our website.
Thank you for this interview, Ebonie, and for all of your contributions to the WordPress community! Do you know someone like Ebonie Butler who also deserves to be in the spotlight? Go to our Yoast Care page and nominate them right away.