David Wampamba receives the Yoast Care fund for his contribution to the WordPress community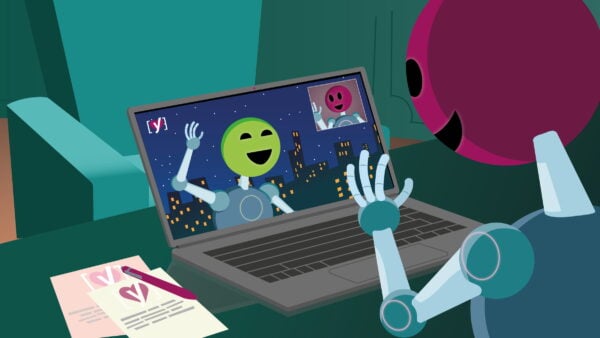 Recipient:
David Wampamba
Nominated by:
Kasirye Arthur
David Wampamba is a valuable WordPress Polyglot and Community Team contributor. His contributions are exactly why he was nominated for the Yoast Care fund by Kasirye Arthur. Let's learn more about this WordPress devotee who loves the community.
Nominator Kasirye Arthur: "David is a dedicated member of the WordPress community in Kampala. Besides being a WordCamp Entebbe co-organizer, he is a WordCamp speaker, and his efforts have contributed tremendously to the community. He contributes to translating WordPress to Luganda, and has submitted two plugins to the WordPress repository. In addition, he contributed the Uganda Currency to WooCommerce. This made it easier for local businesses like Kweli shop to use WordPress and WooCommerce to build local online shops. He is training many WordPress developers, and helping people get job opportunities. David is dedicating his time for FREE by working closely with WordCamp Jinja, WordCamp Masaka, and WordCamp Kampala organizers to ensure that the community is impacted through these events."
Let's get to know David Wampamba
That's quite an introduction, Kasirye! We would love to get to know David even better. That's why we asked him some questions about his work and his passion for WordPress:
Hi, David! What do you do?
First, thank you, Yoast, for recognizing me and allowing me to share my story on such a stage. I am a retired developer who is now concentrating on sharing his knowledge through teaching others, speaking at tech events, writing blogs, and publishing YouTube tutorials.
I lead a team of six as the CEO of Ablestate, which is a social enterprise based in Kampala, Uganda that empowers young people in technology. We train young people in general computer skills, such as coding and app development, and connect them to work opportunities. We also develop and host WordPress websites for local organizations and individuals.
Why WordPress?
In 2014, a friend approached me to build a website for him with just one condition: that I use WordPress. I tried to change his mind, because even though I'd heard of WordPress I had no WordPress skills, but he was a blogger and probably impressed by WordPress' friendly user experience. To cut a long story short, I promised to do it. It took me a couple of weeks to deliver his website, and I've never returned to other technologies. I was encouraged by how fast I grasped WordPress. Not long after, I could build simple WordPress plugins and themes.
Another remarkable experience occurred at CMS Africa in Kampala in 2016. This event brought together many people from different countries and backgrounds. My goal was to meet Job Thomas in person, since we'd only met on social media, and to learn from more experienced developers. Job was friendly as he introduced me to his colleagues from Automattic and WooCommerce.
Who is your WordPress mentor?
If I have to mention one person, it must be Ronald Kasendwa. He is a self-taught web and mobile app developer. I learned a lot about WordPress plugin development and programming from him. I also learn a lot from the local WordPress community.
What contribution are you proud of?
When a person in Uganda wanted to launch an online shop, WordPress and WooCommerce were the go-to technologies. But one thing made it very difficult (and sometimes even prevented) the launch altogether: the technology didn't support the local currency. So as a shop owner, you had to be knowledgeable about forex rates to convert Ugandan shillings to dollars to display your products online. But the local market wouldn't support your business that much, as they didn't want to see the products charged in a currency they didn't understand. Sadly, many small business ideas stopped here.
At CMS Africa in Kampala, many local developers and business people raised this concern . Throughout the event, I focused on open-source presentations and approached a WooCommerce developer to guide me. This is how I made my first contribution to open-source software, which I am proud of. Being a founding member of the local WordPress community is another thing I am equally proud of.
Where may people find you? Online, WordCamps, other meetups?
My handle is @davidofug on all other social media platforms. We can meet via my official website. If you happen to attend any WordCamp, Elementor, or WooCommerce meet-ups in East Africa, you will most definitely meet me.
Thank you for this interview, David, and for all of your contributions to the WordPress community! Do you know someone like David Wampamba who also deserves to be in the spotlight? Go to our Yoast Care page and nominate them right away.