Yoast Care fund: An interview with Ahmed Chaion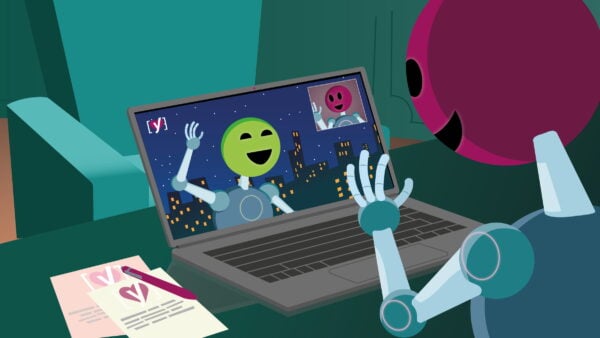 Recipient:
Ahmed Chaion
Nominated by:
Muhammad Yeasin Rahman
Today we're interviewing Ahmed Chaion, who was nominated for our Care fund by Muhammad Yeasin Rahman. Why? Because of all the time that Ahmed pours into WordPress. Which is a lot! He helps organize events like WPTranslation Day 2021, WP Accessibility Day 2020 and WordFest Live. In addition, he leads the Weekly Design Chat, APAC Core, and the weekly meetings for the Hosting Team including Triage for the Accessible Team. He's one of the volunteers that keep our community running.
Nominator Muhammad Yeasin Rahman: "By becoming a volunteer organizer alongside Ahmed at WordCamp Northeast Ohio 2021, I've realized my potential and how I can give back to the community. Ahmed's push and assurance led to me become a WordCamp organizer, which is a big achievement for me that I'm very grateful for. Ahmed is doing all he can to get more people from the Dhaka community involved in the global community of WordPress. I believe that this is just the start of a wonderful contributor story."
Let's get to know Ahmed Chaion!
Thanks for that lovely introduction, Muhammad. It gives us a pretty good idea of the many contributions that Ahmed brings to WordPress. But let's get to know Ahmed even better by asking him some questions about his work and passion for WordPress:
Hi, Ahmed! Could you start by telling us what you do?
I work remotely for a UK-based startup as the community relations manager at ForgetWP. On the other hand, I am one of the Design Team reps for Make WordPress. I host the weekly Design Triage on Tuesdays at 16:00 UTC, and the weekly meeting for Design on Wednesdays at 18:00 UTC respectively.
Aside from contributing to WordPress, I am a diplomacy mentor working closely with educational institutions in Bangladesh, Australia, Nigeria, Thailand, etc. I help candidates with Language Proficiency Exams such as IELTS, TOEFL & PTE.
During the pandemic, I joined WEDU Global as a mentor to help support Asian women in mentorship and guidance for their academic and career growth. I appeared as a judge in the Hult Prize 2019-20 & 2020-21 On-Campus competitions, the world's largest student entrepreneurship event with a funding of $1 million (in partnership with the United Nations).
Why do you think that you got nominated?
I've been trying to motivate my peers and folks from the Bangladesh WordPress Community by attending Meetups for Dhaka and Sylhet in 2020. I spent time with them and collaborated to explain how they can contribute better from their respective positions. Muhammad who I met, is a former colleague at weDevs and together we helped organize the mini-event of WP Translation Day 2020 for Bengali.
I helped guide a team of volunteers at WordCamp Santa Clarita 2020 who joined from Bangladesh. Recently I was the volunteer organizer at WordCamp Northeast Ohio 2021 along with Muhammad. I believe the mentoring and supporting our community members along with the successful completion of WC NEO collectively led Yeasin to nominate me for the recognition.
What did you work on?
I have been actively contributing to WordPress since 2020. I began with the Global Marketing Team as a Marketing Contributor. During WordCamp Europe 2020 I volunteered for the Global Design Team for the Contributor Day as well as a volunteer for the WordCamp. My first contribution to Core happened during the 5.6 release. I received recognition as a Core Contributor for 5.6 & 5.7 respectively. Finally, I was able to be a part of the release squad for the WordPress 5.8 Tatum release as the Triage Co-Lead and was recognized as a Noteworthy Contributor.
I learned many tricks of the trade simply by attending Online Meetups worldwide and WordCamps. Currently, I am involved with the Making WordPress Accessible Team, Community Team, Core Team, Documentation Team, Design Team, Hosting Team, Marketing Team & Polyglots Team in different projects. I have successfully organized WordPress Accessibility Day 2020, WordCamp Northeast Ohio 2021, WordPress Santa Clarita 2021 & WordFest Live 2021
Who is your WordPress mentor?
There are many good folks who have helped me in my journey as a WordPress contributor. Especially during 2020 when the global pandemic started. But It wouldn't be fair if I didn't mention Tammie Lister, Joe A Simpson Jr, Estela Rueda, Peter Wilson, and Jeffrey B. Paul whom I can proudly say as my WordPress mentors.
There are also a few who have been really helpful from the local community that I must mention. Firstly my younger brother, Mainul Kabir Aion, then M Asif Rahman, and finally Nizam Uddin who were organizers of WordCamp Dhaka 2019. These individuals have helped me along my journey as a contributor to WordPress.
Where may people find you?
My username is "chaion07' on most of the social media platforms but I am mostly active using Twitter and LinkedIn. You can also find me on the Making WordPress Slack with the same username. I am always volunteering at different online WordCamps. Eagerly waiting for in-person WordCamps to resume including Meetups and other events related to WordPress. You can also find me as an organizer for WP Translation Day 2021, which is scheduled to take place during the month of September this year.
Thank you for this interview, Ahmed. And for all of your contributions to the WordPress community! If you're reading this and know someone like Ahmed who also deserves to be in the spotlight, go to our Yoast Care page and nominate them right away.