Celebrating 10 years of Yoast: YoastCon 2020!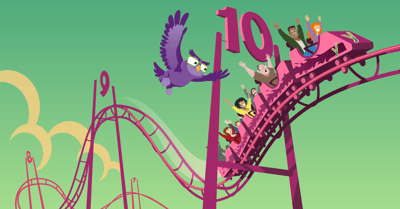 There were rumors. People were talking. People were asking questions. And now… we can finally tell you all about the next YoastCon! It's going to be a very special edition. A legendary edition. And, a birthday party! YoastCon 2020 will take place on 10 September 2020. We will celebrate our 10 year anniversary. And… we'd love it if you joined us to celebrate! Find out how you can join this edition of YoastCon: for free!
Free SEO conference
Yoast's mission is SEO for everyone. That's the reason Joost de Valk started to work on an SEO plugin. He wanted to translate all the knowledge he had gained during the consultancy advice he was giving to large companies into a plugin that everyone could use. We still strongly believe in our mission. The previous editions of YoastCon were very inspiring, but, for a lot of people, also a bit expensive. That's why we decided to make this next YoastCon, our 10 year anniversary, a YoastCon for everyone. A free YoastCon.
Unfortunately, we cannot invite everyone to come to our birthday party. The conference room can accommodate up to 330 people. But, the good news is: you can apply for a ticket! We'll ask you all to tell us why you want to come to YoastCon 2020. We'll make room for the biggest fans!
An awesome line up of speakers
We're putting together a program with the best speakers in the field of SEO and website optimization! We'll give you all the new insights from Google and treat you to the latest trends in the SEO industry. You'll leave YoastCon with lots of ideas and inspiration. Of course, Joost de Valk and Marieke van de Rakt will be speaking. And our very own SEO genius Jono Alderson will climb the stage! We can also announce Karl Gilis (our Belgian conversion-specialist-friend) and Kate Toon (Australian expert on SEO copywriting and Content SEO)! We have some other great speakers lined up, so make sure to check out the YoastCon 2020 line-up. So, we'll keep you posted!
Location: near the Yoast Campus!
This edition of YoastCon will be located at our hometown Wijchen. The previous editions of YoastCon were in Nijmegen (which is about 10 kilometers from Wijchen). We decided to stay close to home for this one. We have a beautiful theatre within walking distance from our offices. For sure, we'll make room in our program for a walking tour around our Yoast Offices.
Want to come?
Of course, you don't want to miss this exclusive edition of YoastCon! Here's how to apply!
Hope to see you all in Wijchen at YoastCon 2020!
Coming up next!
Event

September 27 - 28, 2023

Team Yoast is Sponsoring WordPress Accessibility Day 2023, click through to see if we'll be there, who will be there and more!

See where you can find us next »

SEO webinar

26 September 2023

Get expert analysis on the latest SEO and WordPress news with Carolyn Shelby and Alex Moss. Join our upcoming webinar! 📺️

All Yoast SEO webinars »