How to apply for tickets
Yoast's mission is "SEO for everyone". The previous editions of YoastCon were very inspiring, but, for a lot of people, also a bit expensive. That's why we decided to make this YoastCon, on 24 April 2020, our 10 year anniversary, a YoastCon for everyone! Unfortunately, we cannot invite everyone to come to our birthday party. The conference room can accommodate up to 330 people. But, the good news is: you can apply for a ticket!
You can apply for YoastCon 2020 tickets by participating in challenges! We've got a few challenges in store for you, so no worries.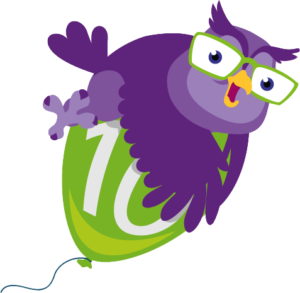 Challenges
Win a VIP package!
Wow! Our first challenge is very, very exciting, as we'll be giving away two Yoastcon VIP packages. A VIP package contains:
✅ 2 YoastCon tickets
✅ A stay in one of our Yoast apartments
✅ A meet-and-greet and lunch with everybody in our offices
✅ Above that, we'll pay your flight to the Netherlands (if you need to fly)
How to participate in the first challenge
We'd love to know your reasons for wanting to come to YoastCon, so if you want to win this awesome VIP package, let us know:
Why YOU should be invited for YoastCon 2020
With WHO you'd like to come!
Contact us via social (Facebook, Twitter or Instagram) and make sure to use the hashtag #YoastCon and tag the person you would like to come to YoastCon with. You could also send us an email or letter (Adress: Don Emanuelstraat 3, 6602GX, Wijchen, The Netherlands). If you're selected as a guest, we'll get in contact with you. Disclaimer: no correspondence will be entered into.