Meet our leadership team!
The Yoast leadership team is an exceptional group of individuals who combine their diverse expertise and experiences to drive the company forward. With a shared passion for empowering people to optimize their digital presence, this dynamic team has been instrumental in developing innovative solutions and cultivating a strong, supportive work culture.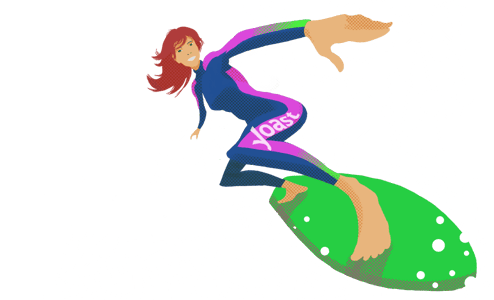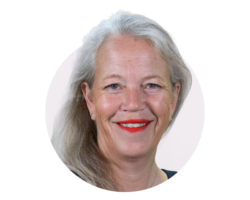 Kimberley Cole – General Manager Europe
Hi! My name is Kimberley Cole and I'm a seasoned global executive with extensive experience in finance and technology. I have worked for big names like Reuters and Thomson Reuters, and was most recently Chief Commercial Officer at Lynk. Kimberley is also the founder of Risky Woman, a community aimed at empowering women to take risks and be bold. At Yoast, I'm focusing on growing our company and collaboration more with the other brands of our organization, Newfold Digital.
---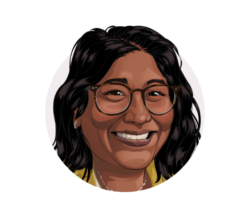 Chaya Oosterbroek – Chief Operations Officer
I'm Chaya Oosterbroek and together with my fiancée Sanne I live in the beautiful city of Nijmegen. I really love to play soccer and explore the world. Diving into different cultures makes me smile and brings a lot of adventure and enrichment. I enjoy drinking a good glass of rum and spending time with my family and friends.
As the COO of Yoast I will engage our teams to achieve the best performance and facilitate a smooth operation. My exciting concern is entrepreneurship, moving forward and getting Yoast to the next level. On this journey I will embrace diversity, enable talent and create opportunities.
---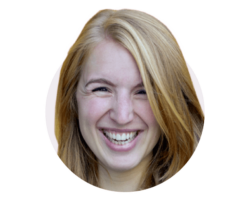 Florie van Hummel – Head of Marketing
Hi! My name is Florie van Hummel. As a proud feminist, I am passionate about equal opportunities and everything feminism. Besides that, you'll find me trying new recipies in the kitchen, either cooking or baking. Also, I'm always on the hunt for finding cats on the streets of Nijmegen (or anywhere in the world).
As Head of Marketing, my focus is to get even more people familiar with our awesome Yoast brand! I'm always looking for new opportunities and growth. Getting to know our customers even better is one of my core focus points.
---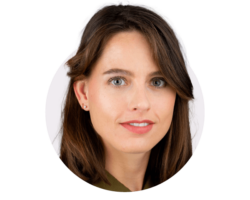 Floortje Scheurwater – Head of Legal
Hey! I'm Floortje Scheurwater, and I'm Head of Legal here at Yoast. I live in Nijmegen with my partner Coen, our daughter and my stepson. I'm an amateur painter and enjoy taking part in spinning lessons when I'm not protecting the Yoast brand and ensuring that we have a fair and equal representation both internally and externally.
As Head of Legal, my goal is to deliver a lawful product to our customers and protect our brand. With a background in various jurisdictional areas of law, working at Yoast means discovering a whole new (legal) world as it develops rapidly! I'm excited about all the legal developments in the digital space. There is so much on the horizon, and I look forward to Yoast's next steps.
---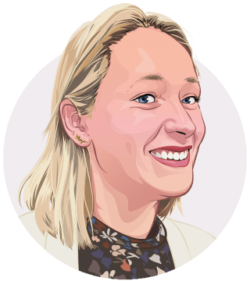 Nynke de Blaauw – Associate Director of Partnerships
Hey there! My name is Nynke de Blaauw and I live in Nijmegen with my husband Rick and our 2 black cats. The highlight of my year is the annual ski/snowboard trip to the Austrian Alps. I prefer cold over heat and snowy mountains are my happy place.
At Yoast I'm focused on building valuable relationships with companies that benefit our users. Achieving customer success is my always main goal. Helping our users to increase their chances to rank high, for example by exploring smart integrations or making our plugins and app easily available. I have a background in B2B marketing and love to be involved in our marketing initiatives – for example as a webinar host or public speaker.
---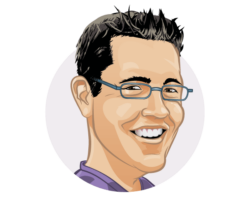 Taco Verdonschot – Head of Relations
Hi! I'm Taco Verdonschot. As a happily married father of two amazing daughters, I juggle my time between all my hobbies, my family, Yoast, and the WordPress community. In other words, never a dull moment! I've been at Yoast in several roles since 2013. I've seen the company grow from a team of 7 to where we're at today, managing to stay true to its identity all this time.
As Head of Relations, I'll be focussing on nurturing and improving all our relations. Relations in the broadest sense of the word. For example, with our customers, with our partners, and with other plugin and theme developers. But also with companies and clubs in our local community in Wijchen. Interacting with Yoast should always be a good experience, that's my goal!