Yoast SEO & Ryte: Checking your site's indexability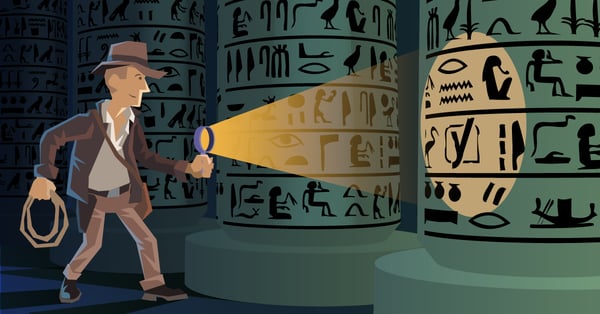 Your site needs to be up and running if you want to be found in search engines. If you aren't blocking anything — deliberately or accidentally — search engine spiders can crawl and index it. You probably know that Yoast SEO has lots of options to determine what does and doesn't need to be indexed, but did you know it also has a check that monitors your site's indexability? This is the indexability check, provided by our good friends at Ryte.
What does it do?
The indexability check checks regularly if your site is indexable. You can find the Ryte indexability check on your site's dashboard inside the Yoast SEO Posts Overview box. It is straightforward to use as it is just a colored bullet showing the indexability status of your site:
Green: All is well, your site is indexable.
Grey: Yoast SEO hasn't been able to determine the status of your site.
Red: Your homepage cannot be indexed, and you should look into this immediately.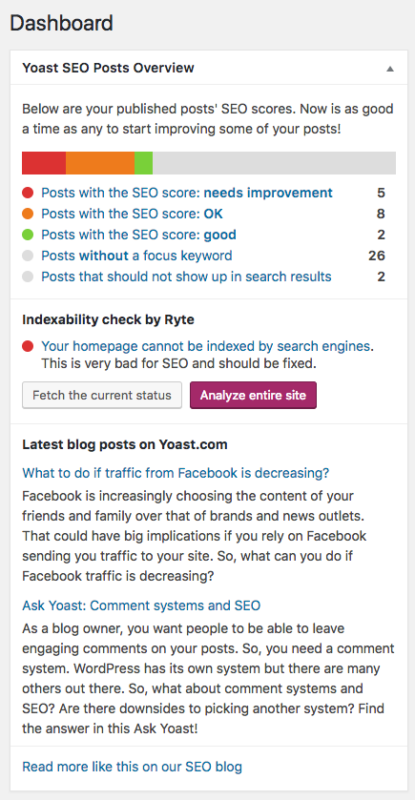 Remember, something is up if you should ever get a red bullet. If you do get one, and you are sure your site should be indexable, please check if your site is available by running a Mobile-friendly test by Google. Your site should appear if it is indexable. If it does, it might be that Ryte had the hiccups.
Should Google be unable to run the test, you could hit the 'Analyze entire site' button in your WordPress backend and follow the instructions given by Ryte. Sign up with them and give your site the once-over. The phenomenal Ryte suite gives you loads of advice on how to cope with indexability errors and more.
A grey bullet means that your server is unable to connect to the Ryte servers to get the indexability status of your site. There are several reasons why this could be the case. Please see the Indexability check fails post on our knowledge base for more information on how to evaluate and fix this.
What do I have to do to get it?
We add this check automatically when you install Yoast SEO. Find it in your WordPress dashboard. If it doesn't show a green bullet, you can manually run a check by clicking 'Fetch the current status' button inside the Yoast SEO Posts Overview box.
If you don't need the Ryte indexability check, you can always turn it off. Go to General > Features in Yoast SEO and switch the Ryte integration button to off.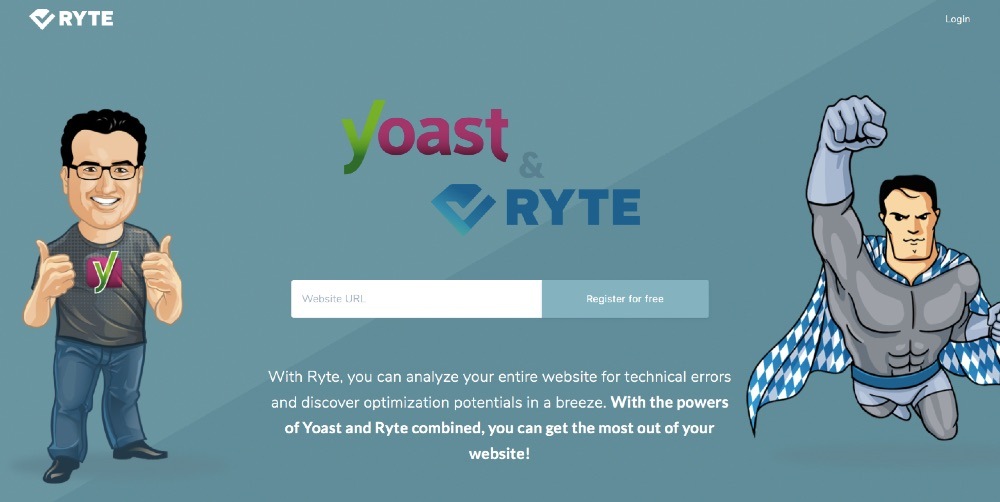 Ryte & Yoast SEO
Ryte offers a free indexability check for Yoast SEO users. This way, you can quickly see that your site is still reachable for both search engines and visitors. If you need help fixing technical SEO issues or if you are in need of a great suite of SEO tools to help you fix or improve your rankings, you can always sign up for the free Ryte introductory plan. Just hit the purple 'Analyze entire site' button and follow the instructions!
Read more: SEO basics: What is crawlability »