Yoast SEO 20.10 brings a brand-new support/FAQ section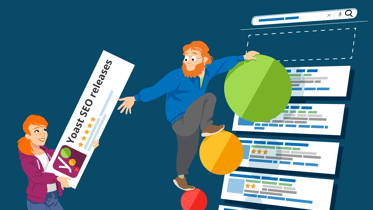 We are excited to present Yoast SEO 20.10, a release dedicated to fine-tuning your website and delivering an even smoother experience for all our fantastic users. This update focuses on fixing bugs and implementing minor enhancements to ensure your SEO journey is flawless. We've added a support section that gives you quick access to helpful content, while Premium subscribers can contact our dedicated support team.
A brand-new support section
At Yoast, we deeply value our users and understand the importance of reliable, responsive support. With Yoast SEO 20.10, we've made it easier for you to access the help you need, empowering you to optimize your website and achieve outstanding results confidently.
The latest release of Yoast SEO offers a new support page. Here, you'll find options to get answers to all your burning questions quickly. Whether you're a beginner or an experienced pro, you'll find a wealth of resources on our site to guide you through the intricacies of SEO optimization.
If you subscribe to Yoast SEO Premium, you'll find an option to contact our support team instantly. Unlock unlimited 24/7 premium support and take your SEO to new heights by signing up for Yoast SEO Premium now!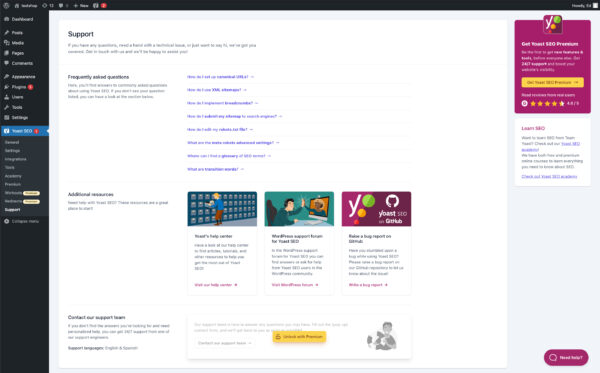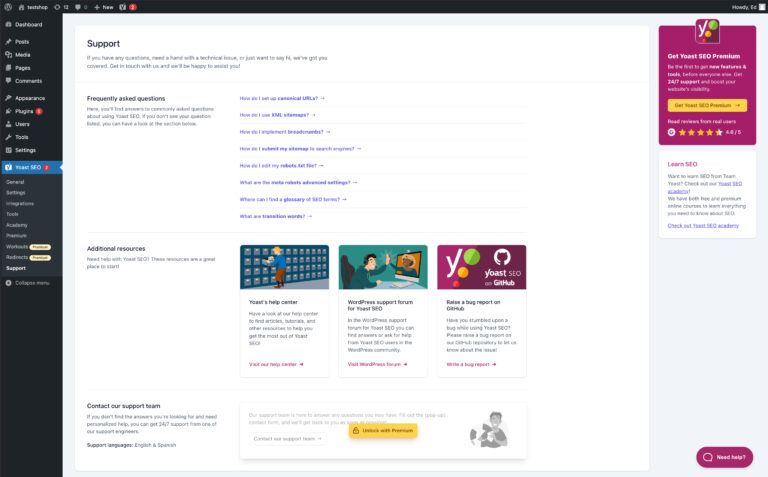 Fixes and enhancements
In Yoast SEO 20.10, we've squashed numerous bugs that might have been causing a few hiccups along the way. Building stable foundations is crucial for your success, and we're committed to providing you with a top-notch, bug-free experience. Of course, we've also added some interesting enhancements to our product.
For instance, we've expanded the list of HTML elements excluded from the content analysis to ensure these don't influence the scores. In addition, we've introduced more robust HTML processing for the competing links, keyphrase in introduction, image keyphrase, and images assessments. Lastly, you can find a new option in the crawl optimization settings. This new one lets you block AdsBot crawling when enabled.


Update now to Yoast SEO 20.10
Upgrade to Yoast SEO 20.10 today and experience the updated stability and fine-tuned enhancements. We appreciate your feedback, and we're confident that this release will bring you peace of mind and increased optimization capabilities. Let's take your SEO goals to new heights together as we continue to refine and perfect Yoast SEO.
Coming up next!
Event

December 09, 2023

Team Yoast is at Attending, Organizing, Sponsoring WordCamp Ahmedabad 2023! Click through to see who will be there, what we will do, and more!

See where you can find us next »

SEO webinar

12 December 2023

Learn how to start your SEO journey the right way with our free webinar. Get practical tips and answers to all your questions in the live Q&A!

All Yoast SEO webinars »