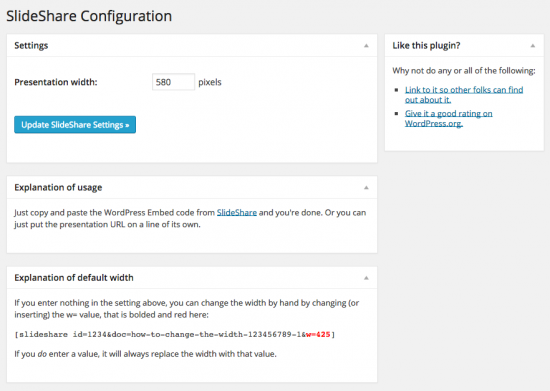 Usage of the SlideShare WordPress plugin
It's quite simple. First you install this plugin: search for SlideShare in the admin panel, install and activate. Then you go to any SlideShare presentation and do the following: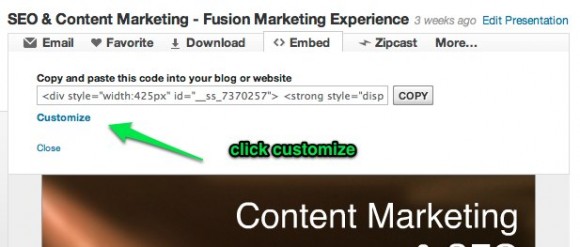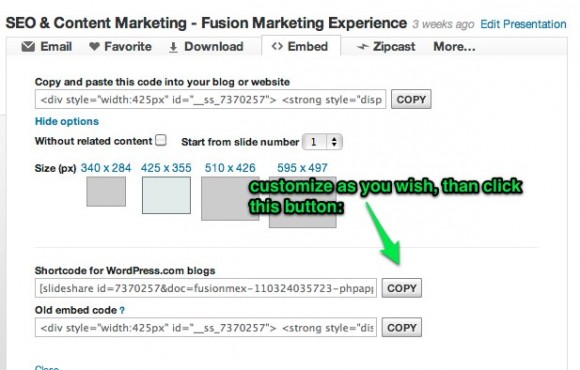 Then copy the shortcode into your post or page where you want the SlideShare presentation to appear.
Get it now!