The SlideShare for WordPress plugin allows you to easily add SlideShare presentations to your posts and pages. You just copy paste the default WordPress embed code and off you go.
It has one (!) setting, "default width". If you set that setting, it will make all presentations appear at the width you set there. This allows you to easily adapt the width to your theme's content width.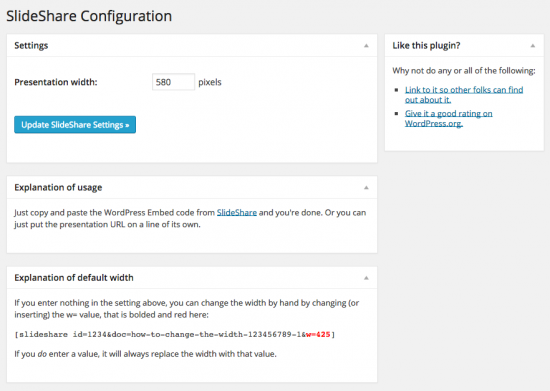 Usage of the SlideShare WordPress plugin
It's quite simple. First you install this plugin: search for SlideShare in the admin panel, install and activate. Then you go to any SlideShare presentation and do the following: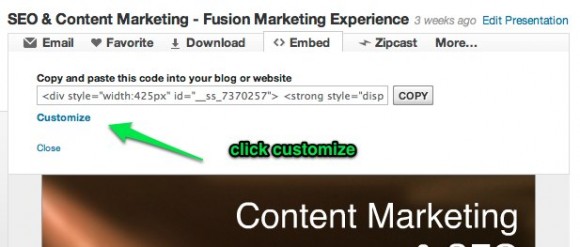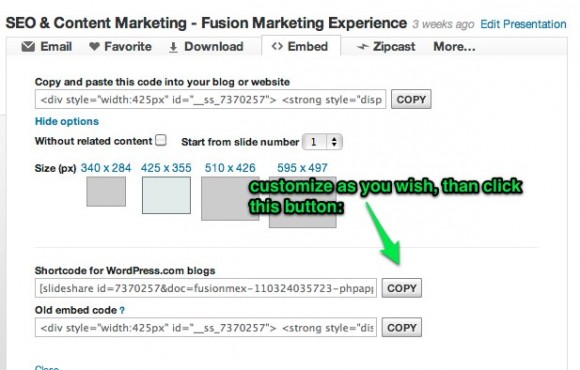 Then copy the shortcode into your post or page where you want the SlideShare presentation to appear.
Get it now!