Why we don't support old WordPress versions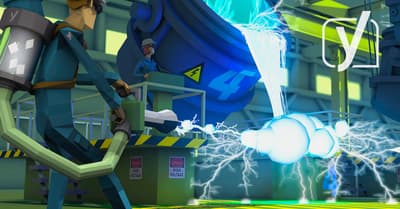 For all sorts of reasons, people might not be able to update WordPress installs properly. Unfortunately, we can't support anything but the latest and the prior to last version for both our free and premium plugins. If you're running anything else, we're sorry, but we're not able to help you. Here, we'd like to convince you to upgrade by showing you why upgrading is in your own interest too!
The four reasons for not upgrading we hear most often:
#1: "My site/theme will break"
Often followed by "and I don't have the time to fix it". We understand, everyone is busy. But we really recommend to plan some time for it or hire someone to do it for you. The sooner the better! Because if you're on a really old version of WordPress, it's a matter of time before you'll get hacked. If that happens, it will cost you way more time (and money). So, prevent that from happening, and upgrade!
#2: "Our core modifications will be gone"
Making modifications to core is not something we'd recommend. Our plugins work with WordPress and it's impossible for us to make them work with all versions if people make their own version of it. Remove your core modifications and turn them into plugins so they behave as expected by other plugins and then please update!
#3: "Plugin x that we use won't work anymore"
We understand you want to keep using a plugin if you like it. But we feel you only have three options here:
contact that plugin developer and ask them to fix it;
contact another developer and pay them to fix it;
drop the plugin and search for an alternative.
#4: "I don't need any of the new functionality"
WordPress is updated regularly, not just to add new functionality but to fix security issues too. So, updates are not only about new features but about keeping your website safe and secure too. Don't underestimate your chance to get hacked. The consequences can be real!
Besides that, some new functionalities you think you might not need can be a little harder to explain, if you're not a developer. But, in the end, they might make your work easier or website faster.
Update now!
To wrap it up: Updating is in your own interest. It can be a hassle if you haven't updated for a long time, but it's worth the trouble. If you're afraid to do it yourself, ask a developer or hire someone who knows the drill to do it for you. Keep yourself and your visitors safe. Good luck!
Read more: Things we don't do in Yoast SEO and why »
Coming up next!
Event

December 09, 2023

Team Yoast is at Attending, Organizing, Sponsoring WordCamp Ahmedabad 2023! Click through to see who will be there, what we will do, and more!

See where you can find us next »

SEO webinar

12 December 2023

Learn how to start your SEO journey the right way with our free webinar. Get practical tips and answers to all your questions in the live Q&A!

All Yoast SEO webinars »