Yoast SEO news webinar – February 28, 2023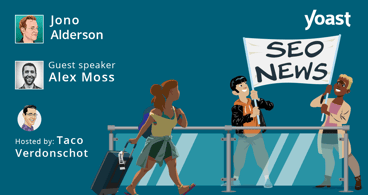 Register now!
Tuesday, February 28
4 pm CET / 10 am EST
Duration: 1 hour
Featuring Jono Alderson & Alex Moss
Replay will be added after the webinar!
Register now!
Why this webinar?
The world of SEO is constantly evolving, and keeping up with all of these changes can be quite a challenge. Our Head of SEO Jono Alderson will keep you up-to-date on the latest news in our monthly SEO news webinar. He will be joined by our guest speaker Alex Moss. Besides the monthly updates, they'll talk about what impact decentralization, cryptocurrency, and other emerging technologies will have on SEO, content marketing, and the broader web.
Who is this webinar for?
Everyone that is regularly working on their SEO;
If you're looking for advice or have questions about your SEO strategy;
If you want to ask these experts your SEO-related questions in the Q&A.
Details
Tuesday, February 28, 2023;
Start time 4 pm CET / 10 am EST;
Duration 1 hour (including Q&A);
Free webinar, but registration is required to attend live.Why this webinar?
Jono Alderson
Jono is our Head of SEO. He's a digital strategist, marketing technologist, and full stack developer. He's into technical SEO, emerging technologies, and brand strategy.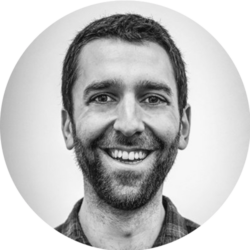 Alex Moss
Alex has been developing and marketing websites since 2003 with a strong background in technical SEO and WordPress development. His WordPress plugins have been installed on millions of sites, two of them later being acquired by global brands. Forming FireCask in 2013 with Anna, the agency has built and marketed for hundreds of brands from startups to global corporations. In late 2020 Alex found himself immersed in the NFT space and was involved in several drops throughout 2021.
---
Missed our latest webinar?
Don't worry, you can catch up here!