Structured data
Automatically add structured data to your site for rich snippets, and to help search engines understand your content
Available in Yoast SEO for Shopify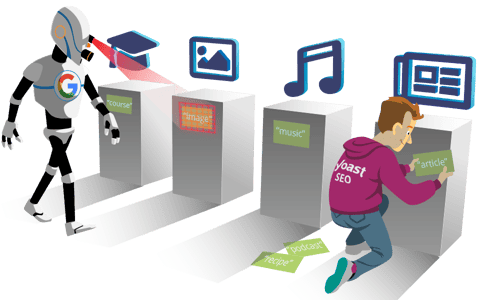 What is structured data?
Search engines are smart, but sometimes they need help to understand the fine details of what your business, content, and pages are about. To do that, they rely on schema.org markup – a type of structured data. Yoast SEO automatically describes your content.
Yoast SEO adds the structured data for you!
Automatically add structured data to your site
Tell search engines what they can find on your pages
Increase your chances of getting rich results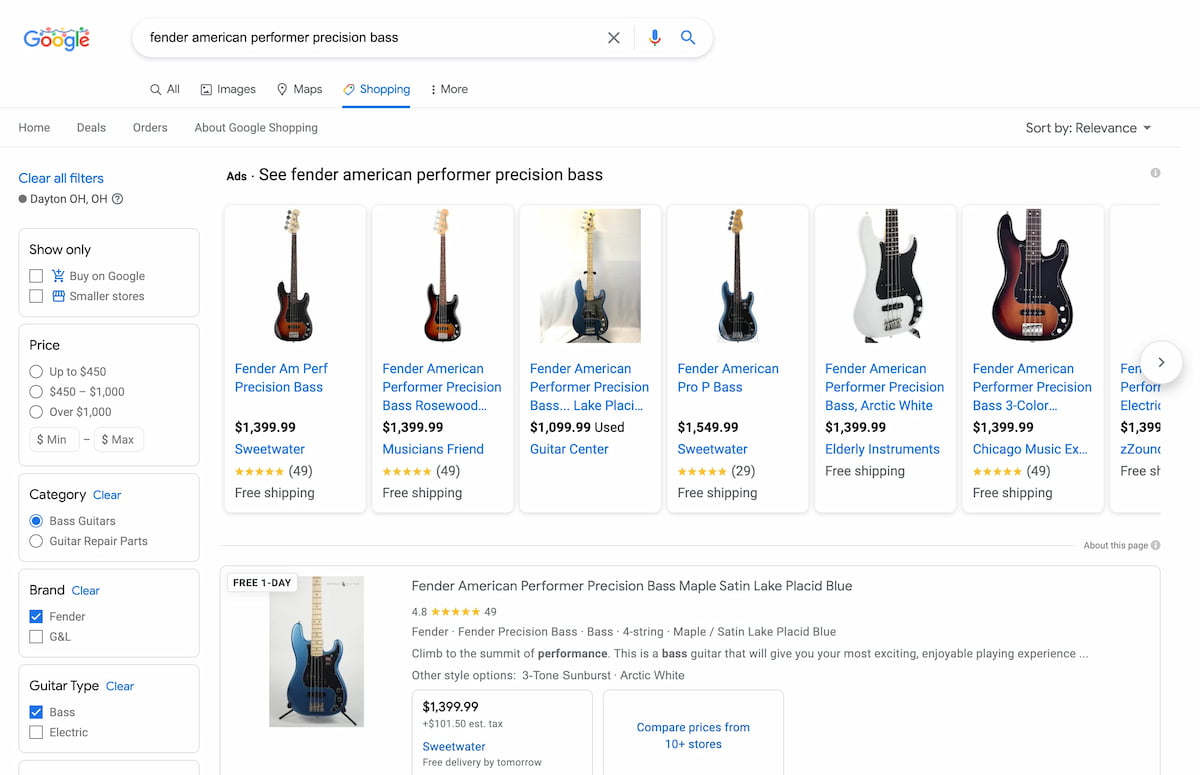 Yoast SEO helps rank your online store
Unlock powerful features and much more for your Shopify site with the Yoast SEO app!
What structured data output do you get with Yoast SEO for Shopify?
Adding structured data is one of the most effective ways of getting your site noticed by search engines. This data makes it instantly clear for search engines who you are, what your site is about, and how everything on your site connects. By describing your content and connections in the right format, search engines can use these insights to generate rich results for your site.
Yoast SEO for Shopify outputs the following structured data: Product, Organization, Website, WebPage, Breadcrumbs, Article, and Offer. Besides this, Yoast SEO outputs AggregateRating when you use Judge.me, Loox, Opinew, or Ali Reviews.
Why do I need structured data?
Schema.org is sort of like a dictionary for search engines, which describes all kinds of structured data. It helps them figure out what every part of your site means, who it belongs to, and how everything connects. So if you have products on your website, you can use product schema to indicate that to Google. There are loads of examples; you can markup your event as an event and your FAQ as an FAQ. You can define the writer of a particular article on your site, and describe when and where that article was published.
Manually applying structured data can be rather complicated. With Yoast SEO, we've taken the guesswork out of applying schema.org code. We make sure what we add automatically is valid, and precisely as Google wants. We want to make using structured data as straightforward as possible. Now, you only have to pick the type of content you need, and you are good to go.
Did you know?
Yoast SEO is the first Shopify app that automatically generates structured data as a single, interconnected graph instead of individual blobs of data. That's more efficient and more connected than any other schema tool. We output some of the most sophisticated schema code you'll ever see, all behind the scenes!
✅ Google needs types of structured data for rich results
Search engines increasingly look for structured data to present your site in a highlighted way. Recipes, FAQs, reviews, and products, among other things, can all be made to stand out in search results. We're working on ways to make all these applications of structured data more accessible to users.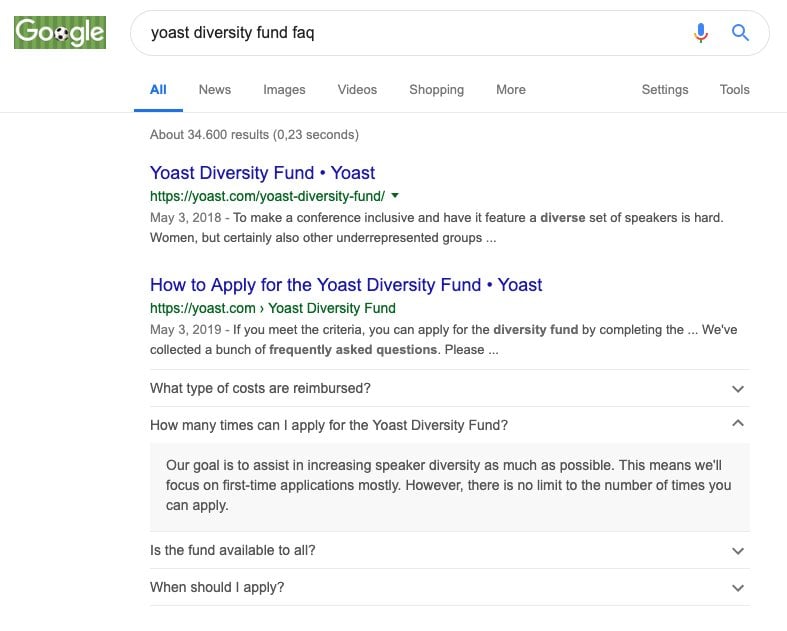 ✅ Structured data is getting more important by the day
Structured data powers many of the recent additions to rich results. Plus, there is no sign of it stopping. It might be the other way around; adoption will speed up. Every major search engine now looks at the structured data and uses it to power new ways of presenting the information.
✅ Yoast SEO structured data makes all the right connections
It is important to remember that search engines are looking for ways to connect the information. They want to know how everything relates to make sense of it. One way of providing these facts is by weaving a giant web of data for your site. Schema helps you identify every individual piece, while Yoast SEO ties everything together in a neat package.
Extra features
✅ Set the type of content you need in the Schema tab
Yoast SEO always works following a set of sensible defaults. Where possible, we give you the option to finetune the settings. This also goes for our Schema implementation: our default settings cover a wide range of applications. Of course, there are cases where you need to fill in a little more to get the result you are looking for. Now, the Schema tab in Yoast SEO — visible in the meta box — holds the key to these settings. Here, you can determine for search engines that for example, your Contact page is a ContactPage.
Yoast SEO helps rank your online store
Unlock powerful features and much more for your Shopify site with the Yoast SEO app!