How to manage your Yoast SEO subscription for Shopify
You decided to use Yoast SEO for Shopify, so you are taking a great leap toward improving your site's SEO! We are excited to welcome you! Understandably, you may have some questions. This article aims to answer your questions on how to manage your Yoast SEO subscription in Shopify.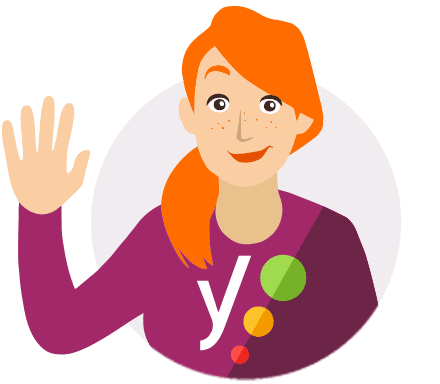 The Yoast SEO for Shopify subscription
What does Yoast SEO for Shopify do for me?
You've set up an online store because you want to sell your products. So, the first thing that needs to happen is for people to come to your site. That's easier said than done. You must follow SEO rules to attract visitors to your online store. And that's what Yoast SEO is for! You won't have to figure out how to get better rankings for your site all on your own. With the help of Yoast SEO, you'll get the right tools that can help you get, maintain and increase organic traffic to your site! How does that work?

Here are just a few examples. Firstly, it ensures you write great content by giving you real-time feedback on the readability and SEO of your pages. Then, it does a lot of work in the background, like automatically outputting structured data. That lets search engines understand your content and increases your chance of getting rich results. Yoast SEO also enables you to control how your pages appear in the search results and on social media by letting you edit your titles and descriptions.

In addition, you get full access to Yoast SEO academy with courses on topics such as keyword research, ecommerce SEO, and SEO copywriting to help you improve your SEO game. Should you have any questions for us, our support team is always ready to help and guide you into solving your issues.
Is there a trial version of Yoast SEO?
Yes! Yoast SEO for Shopify comes with a 14-day trial. After your 14-day trial period ends, you will be charged 19 USD per 30 days.
I got one subscription for Yoast SEO for Shopify. How many websites can I use it on?
You can use the app on one website per subscription.
Do I have to extend my subscription manually?
No, after the trial period, you will automatically be subscribed to the paid plan (19 USD per 30 days). Your subscription will be active until you decide to cancel it.
Where can I find the Yoast SEO academy?
When you sign up for our app's trial, you will be invited to activate your My Yoast account by email. Follow the steps in the email to activate your account, which will allow you to access Yoast Academy under the Courses menu item on the left.
When can I cancel my Yoast SEO for Shopify subscription?
You can cancel your subscription at any time. If you have already paid for the month, you will still be able to use the app until the next payment is due. After that, your subscription will stop, and you will not be charged anymore.
How can I cancel my subscription and stop using the app?
You will need to deactivate and delete the app to automatically remove Yoast SEO's code from your theme and cancel your subscription. To learn how to do that, follow the steps in this article.
Related articles