How to access your courses via MyYoast
As of Yoast SEO 20.0, the settings interface inside our plugins has received a major overhaul. Please update to the latest version of Yoast SEO if your plugin does not look like the screenshots you encounter in our Help center.
In this article, we'll explain how you can access your courses via MyYoast. Your account for Yoast SEO academy and MyYoast is one and the same. Therefore, you will not need separate login details for MyYoast and Yoast SEO academy. You may need to set a password if this is your first login or have forgotten your password.
You can also directly access your courses here.
Related articles
To access your courses via MyYoast, follow these steps:
Go to the MyYoast customer portal.

Log in, if needed.

Click on 'Courses'.

'Courses' is located ' in the sidebar (desktop) or bottom bar (mobile).

Click 'Go to Yoast Academy'.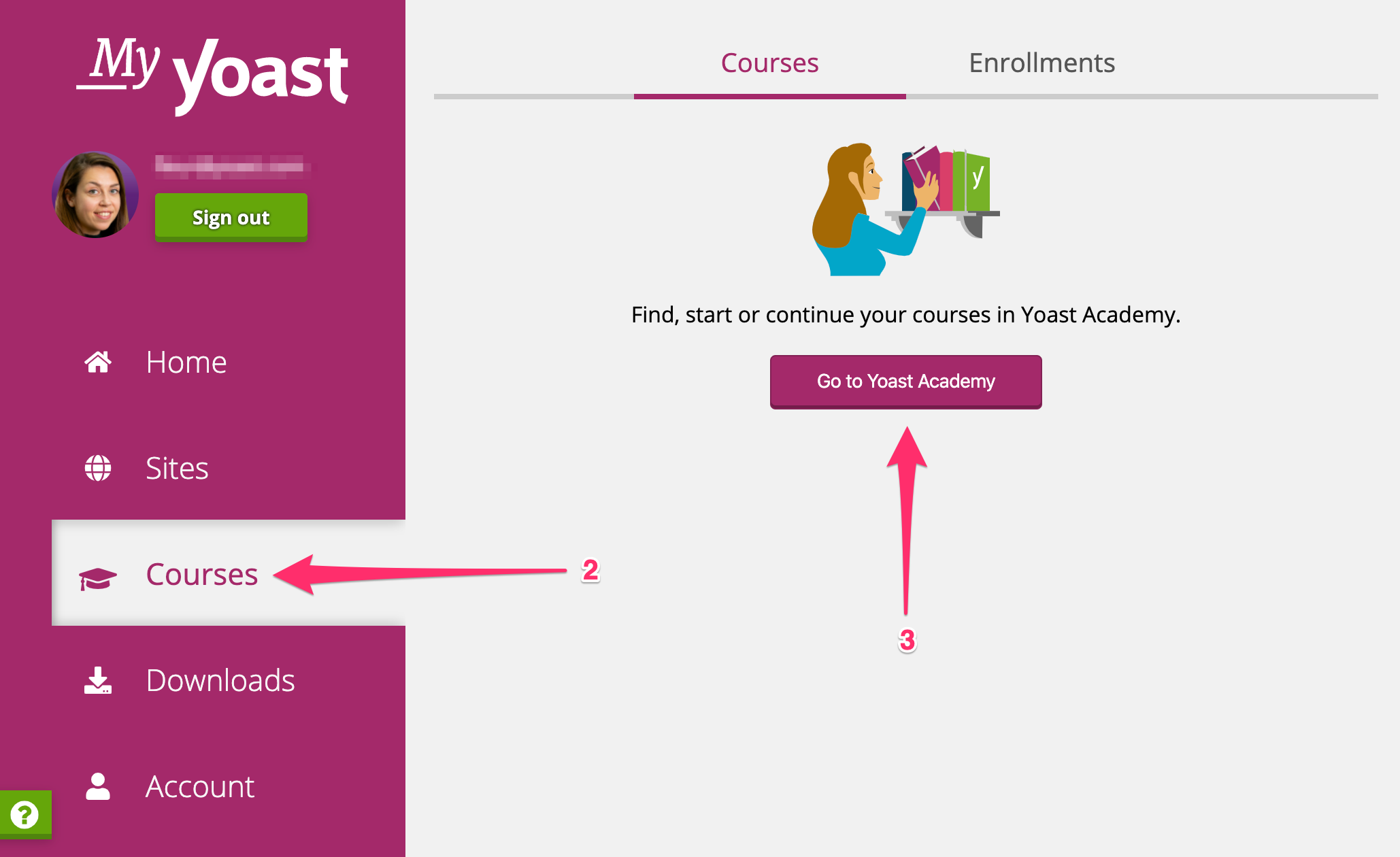 Related articles