Google Search Console: Video Schema Report
We will use the term 'error' throughout this article but please note that the same process can be used for warnings that appear in Google Search Console.

Google Search Console notifies webmasters of issues with their video schema. If your site's video schema report shows errors, we'll help you determine where the issue occurs and which support team can help you resolve the issue.
Is the error caused by the Yoast SEO video schema markup?
Before starting, you will need to have at least one URL that is listed in the Google Search Console has having a video error.
Go to the Schema Markup Validator.
Paste the URL from Google Search Console that has a video error.
Click 'Run test'.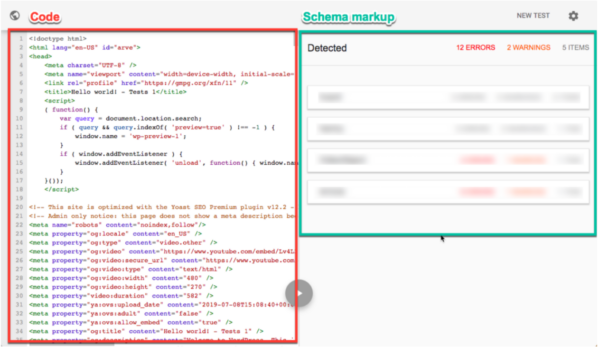 On the left side, you will see the underlying source code used to display this specific URL. On the right side, you will see all of the schema markup found for this specific URL.
Yoast SEO and the various add-ons output schema under a single schema section. If you see a standalone "VideoObject" item, another plugin or theme is outputting the schema except in cases where your site is using Yoast SEO: Video prior to the 11.0 version.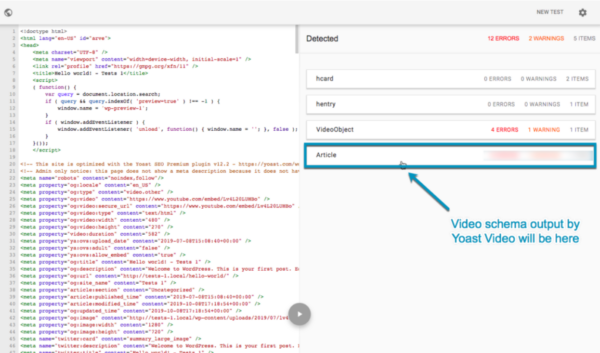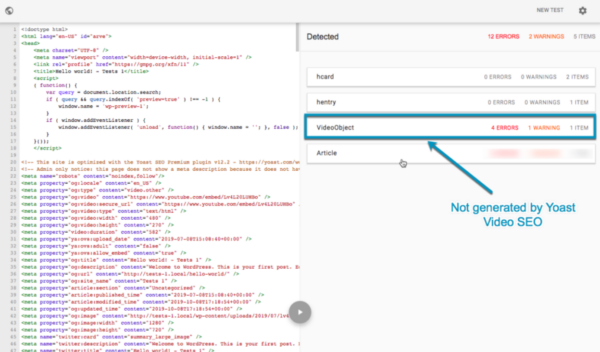 Common errors and solution
Missing field 'thumbnailURL'
Yoast Video SEO outputs this element automatically but it can be customized under the "Video" tab of the Yoast meta box or in the sidebar.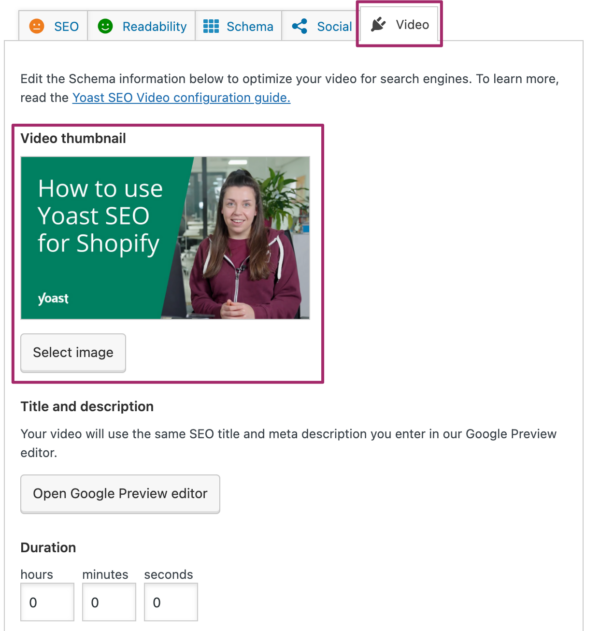 Missing field 'name'
Yoast Video SEO uses your SEO title to output this element. Make sure you've added an SEO title.
Missing field 'description'
Yoast Video SEO uses your meta description to output this element. Make sure you've added a meta description.
Missing field 'uploadDate'
Yoast Video SEO pulls this element from the database (upload date or published date for embedded videos).
Other error not listed above
As this report is still new, it is possible that we've missed or not seen the error you received. Please contact support for further assistance.
Related articles