---
Unlock more powerful features in Yoast SEO Premium
Get Yoast SEO Premium and unlock more powerful features like the redirects manager, internal linking, word-forms recognition and gain unlimited access to the Yoast SEO academy courses!
---
Why do I need enhanced Slack link sharing?
Compare the two Slack link shares below, and see if you can spot the difference.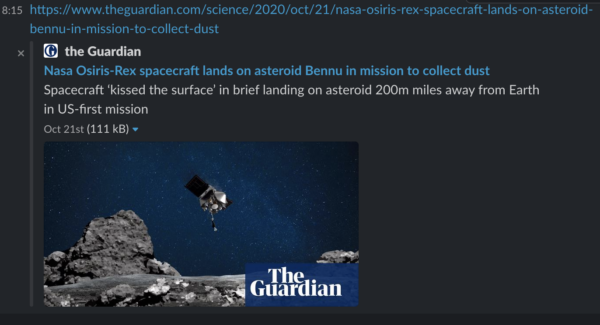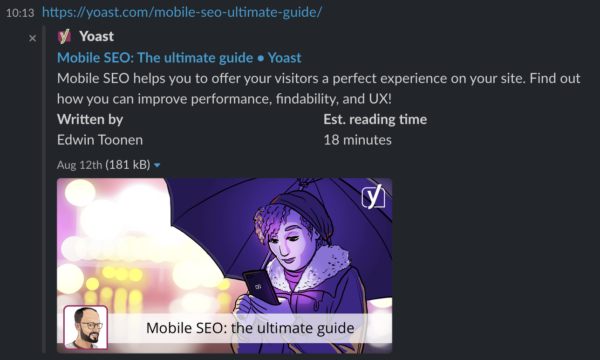 The Slack link share powered by Yoast SEO (second image), includes information about the author of the article, and an estimated reading time. These extra bits of information may inspire more people to click on the link. That's a win for your site!
If you use the Yoast SEO WooCommerce plugin, your product shares will also get an enhancement on Slack!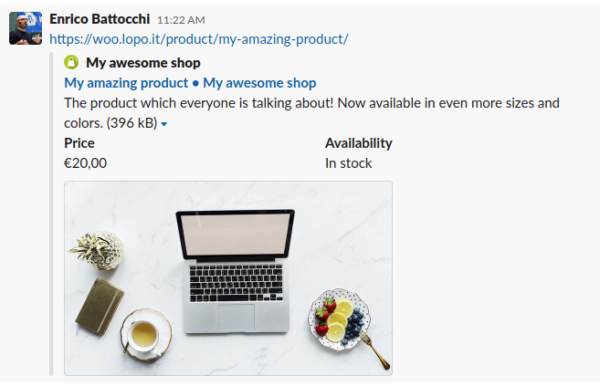 Your site will get more visibility on Slack, helping you get ahead of the competition
Slack channels can get overcrowded with links, making it hard for people to decide what to click on. But, when you use the Yoast SEO Slack link sharing feature, your links will stand out. It's a quick and simple solution that can help you get one step ahead of your competitors!
Your shares will be more informative, which can help drive traffic to your site
The more informative a link is, the more likely people want to click on it. Of course, that means more traffic to your site and a chance to widen your audience base.
How does the Slack link sharing work in Yoast SEO?
This Yoast SEO feature is enabled by default. You can find it in the Features tab of the Yoast SEO General settings.