DIY: Optimize your browser cache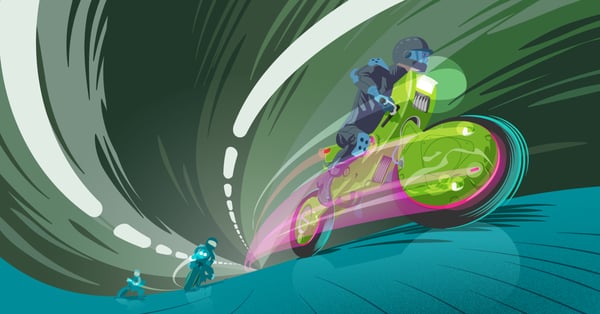 Browser caching is the way a browser stores files from your website on a local computer. Browser caching makes sure all files load without unnecessary server connections, which is much faster. In this article, we'll tell you how to check if that browser cache works and how to optimize it in WordPress.
What is browser cache?
Browser cache allows you to skip server connections and pull resources right from your local computer. This cache works like the temporary internet files that take up so much space on our computer. You want it there, as it helps to speed up things. But you don't want it there forever, as things might change on a website. You can set this 'refresh' rate to whatever expiration time your want: the longer, the better.
Google recommends a
minimum cache time of one week
and preferably up to one year for static assets or assets that change infrequently. For the majority of sites, that's right. However, the right time of expiration largely depends on how often your content changes. If you have a news site, your homepage changes all the time. You can set the expiration time for your homepage's content (HTML) at 3600 seconds (1 hour) without a problem. But if you load a CSS
file
in that homepage, that will probably only change during a redesign. The expiration time for that CSS file can easily be 31536000 seconds (a year). Please test and find what works best for your type of content.
Testing your browser cache
In this section, we'll show you a couple of site speed tools we use to check browser caching. Which one you'd like to use to check browser caching for your website, depends on personal preferences as well.
YSlow
My personal favorite for checking browser caching is Yahoo's YSlow. It's available It used to be available as a browser extension, works pretty fast and checks a lot more that just the expiration times of your browser cache. Here's a screenshot:

As you can see in that image (click to enlarge), the first file is a CSS file that has a one day expiration time. The screenshot was taken June, 20th and the file expires on the 21st of June. I don't think that is necessary; in most cases, set expiration times for CSS files to a year.
Google PageSpeed Insights
Google provides its own check for browser caching in PageSpeed Insights. If the section 'Should Fix' contains the recommendation 'Leverage browser caching', you should definitely address this.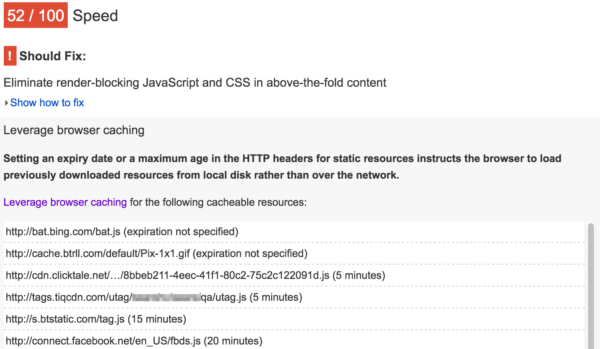 As you can see in the image above, like YSlow, Google PageSpeed Insights tells you which files need a (far future) expiration date. And that these are usually CSS files,  JavaScript files or (template) images.
If these tools aren't clear enough, there are more tools we rely on to do extra checks, like Pingdom and GT Metrix.
WordPress plugins that help browser caching
Browser caching is something you can for instance set in your .htaccess file. For most users, that's probably not something you do every day. However, if you are using WordPress, you're in luck. There is a number of plugins that can help you with this. We'd like to highlight our favorite.
WP Rocket
At Yoast, we're fans of the WP Rocket plugin. It's simplicity, combined with a lot of options, make this our to-go-to speed optimization plugin. Browser caching is enabled right after activation of the plugin. Feed cache and mobile cache can be enabled in the plugin. Find out more here.
WP Rocket is really our first recommendation. Having said that, SiteGround as a host is also caching very well by default! At yoast.com, we use SiteGround in combination with Cloudflare. Just to be complete :)