Release candidate Yoast SEO for Magento 2 now available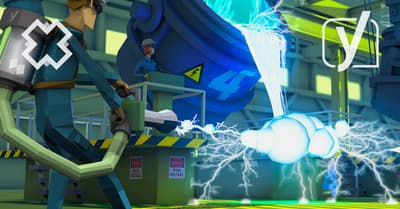 Today, we're announcing the start of our final testing round before the official release of Yoast SEO for Magento 2. This release candidate contains all the functionalities that will be available in the 1.0 release. The next few weeks will be all about testing. That's why we want to invite you to help us test Yoast SEO for Magento 2.
What does the module do?
What would life be without search engines? Most visitors reach your online shop through a search engine, so you want your online shop to rank well in those search engines. That, however, is not always as easy as it sounds. Writing content that ranks might even be the biggest challenge, and that's exactly what this modules helps you do.
Yoast SEO for Magento 2 analyzes your content on two important characteristics. The module helps you increase the readability of your content, and it gives you SEO advice based on a focus keyword that you set for each product and page.
For example, if you enter 'fast car' as your focus keyword, the module will check if it's likely that a page will rank in search engines for this focus keyword. In addition to that, it will give you tips on how to further improve upon that.
The content analysis functionality works the same as the one in Yoast SEO for WordPress, one of the most used plugins for WordPress. With our partner MaxServ, we're now bringing this renowned SEO plugin to Magento 2.
Open source!
In MaxServ, we've found a partner that truly understands open source. That's why Yoast SEO for Magento 2 is GPL licensed. But it doesn't end there, just like Yoast SEO for WordPress, the module for Magento 2 is available for free!
And if you want to contribute to the module, we welcome you to the GitHub repository.
How to test the Magento 2 module?
Please sign up at https://www.maxserv.com/yoast-beta-program/ to get access to the demo environment, or to receive instructions on how to install the module in your own online shop.
When is the official release of Yoast SEO for Magento 2?
Version 1.0 of Yoast SEO for Magento 2 is planned for May 18 2017 during the Magento User Group in Nijmegen. During this meetup our partner MaxServ will present the module and show its use in your online store.
Questions?
Feel free to leave your question in a comment on this post, or send an email to yoast@maxserv.com. Happy testing!
Coming up next!
Event

December 09, 2023

Team Yoast is at Attending, Organizing, Sponsoring WordCamp Ahmedabad 2023! Click through to see who will be there, what we will do, and more!

See where you can find us next »

SEO webinar

12 December 2023

Learn how to start your SEO journey the right way with our free webinar. Get practical tips and answers to all your questions in the live Q&A!

All Yoast SEO webinars »