Reinventing my developer happiness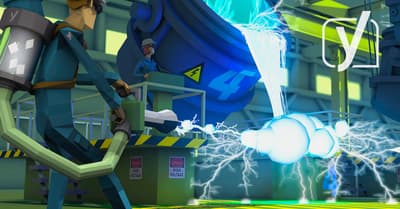 Back in 2001 I did my first internship at a web company in Groningen (in the north of the Netherlands). This is where I discovered I have a passion for web development. Since then I've mostly worked at companies with a very small technical team (1-3 people) which brought out my constructive and problem solving abilities.
Working at my last job (a full service communications agency) I started to realize more and more that I needed to have peers around me that would challenge me. I'd like them to set a bar high enough for me to really put all my efforts into reaching it. Having one direct colleague just wasn't enough.
This need came to a very real feeling of misplacement during the summer of 2015. This made me look for a new job with a pretty specific search query. In November and December I started having a couple of interviews. I ended up driving around 1000 km to have interviews, followups and introductions again.
Finding Yoast
At the end of the year I was narrowing down candidate companies, with two or three choices left, when I stumbled upon a page on yoast.com. They advertised that they were looking for a medior/senior programmer. I had met some people of Yoast on WordCamp Europe and WordCamp NL, who left a very good impression on me, especially on a personal level.
So I decided to explore if they were looking for me and if I was looking for what they had to offer.
They did. I did. We did.
And then the ball started rolling.
I have been diving head first into the stream of work which flows inside the technical department of Yoast. The first month was mostly getting to know the team, the tools, the process and the plugins. Going to meetups with colleagues, discussing choices and asking a lot of questions.
/Sponge mode
Positive motivation
After saying that I was thinking about giving a talk at a meetup for some time, one of my colleagues handed me a date saying: "You're now the speaker for the PHP Nijmegen meetup on April 20."
That's how we do things at Yoast. We motivate good ideas and initiative with tips. Help is always around the corner if you get stuck or need a fresh pair of eyes. This is one of the things that I love the most about working at Yoast. Most people are interested in more than just the work they do, eager to learn from and listen to others.
Colleague inspiration
We even have a weekly session, called Yoast Coffee, in which someone of the organization tells everybody about something he or she has done, seen or thought about. Just to share and inspire. Even if we're not listening to colleagues during the "Yoast Coffee", inspiration will always be buzzing around the office.  keeping the energy levels boosted for a lot of people.
Not to mention all the amazing ideas Joost and Omar are working on to improve the experience and quality of the internet for a lot of people worldwide. Even if we can do 10% of the things I've heard about, it is going to be a massive improvement for everybody! And we really could use some more programmers to give life to a lot of projects waiting to shine.
Happiness found
I have learned so much, got so much more out of myself and had so much fun talking, discussing and listening to my new colleagues. I can't wait for the next three months and beyond!
Coming up next!
Event

September 27 - 28, 2023

Team Yoast is Sponsoring WordPress Accessibility Day 2023, click through to see if we'll be there, who will be there and more!

See where you can find us next »

SEO webinar

26 September 2023

Get expert analysis on the latest SEO and WordPress news with Carolyn Shelby and Alex Moss. Join our upcoming webinar! 📺️

All Yoast SEO webinars »