Wajari Velásquez receives the Yoast Care fund for his contributions to WordPress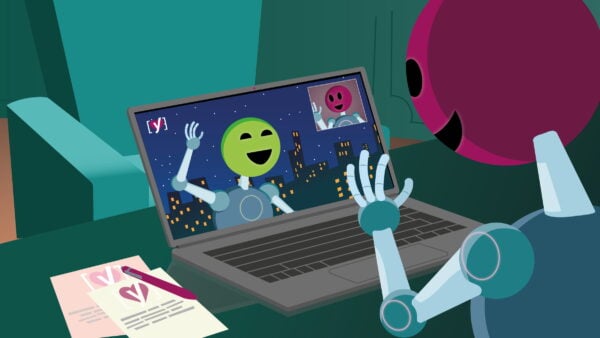 Recipient:
Wajari Velásquez
Nominated by:
Juan Hernando
It was the community around WordPress that eventually convinced Wajari Velásquez to start contributing. And we're delighted that he does because he brings a lot to WordPress. That's also the reason why Juan Hernando decided to nominate him for the Yoast Care fund. In this interview, we'll ask Wajari Velásquez about his contributions to WordPress, his love for the community, and what's in store for the future. But first, Juan will tell you more about why he nominated Wajari.
Nominator Juan Hernando: "Wajari is a freelance SEO consultant. During the last years, he's found enough time to do a lot: co-organize and record the monthly meetups of WordPress Pontevedra, be the lead organizer of WordCamp Pontevedra 2022 and the do_action Pontevedra 2022, lead the WordPress.tv table during several contributor days, be part of the Spanish WP.tv team, and give talks in several meetups and WordCamps. In addition, he's even applied to be part of the WCEU organizing team after experiencing the past editions in Berlin and Porto as an attendee. He's hilarious (I can share some photos of the after-parties…), and he truly believes in open-source, free software, and everything that WordPress and its community represent. His past few months have been tough, as he had to spend so much time organizing the WordCamp and the do_action (and managing all the team people), so any financial help would be welcome (and well deserved). I'm sure that very soon, he'll be looking to travel to the next WordCamp!"
Let's get to know Wajari Velásquez
Thank you for your convincing nomination, Juan! Now, let's get to know Wajari Velásquez even better by asking him some questions about his work and passion for WordPress:
Hi, Wajari! Could you tell us what you do?
I am a freelance SEO consultant with a weird name. I've been in the industry for more than seven years, and I also teach SEO and WordPress for a master's degree class in communication at the University of Vigo.
Why WordPress?
Because it is the most transversal open-source web technology I know. It has changed how we create content on the internet, and its community is one of the most inclusive and significant in the technological sector. I am proud to participate in the continuous growth of this technology that's made up of people rather than code.
Why did you start contributing? Could you share your first contribution with us?
My first contribution was to the local community of Pontevedra. When Juan Hernando, the group's founder in our small town, introduced us to a new world that I didn't know about. I had worked with WordPress for years, but I didn't know everything behind it. That same year, I went to my first WordCamp (2017), and since then, I have attended hundreds of meetups and WordCamps.
I made great friendships and enjoyed every community event as if it was a vacation; from organizing events, giving talks, running social networks, making videos, helping in forums, to some translations, and much more. The group I participate in the most is WordPress TV. I love that we can document all the talks and events, because it allows us to show many people what we do. This year, I got to be the lead organizer of our WordCamp, and I've also jumped at the opportunity to help at next year's WC Europe in Athens.
What contribution or moment are you most proud of?
Every meetup that we celebrate in our city Pontevedra. Because it is the seed for us to celebrate a WordCamp that inspires us. And the perseverance of the organizing group over the years also fills me with pride. Our WordCamp is the only one in Galicia, and so many people join. In addition, this year, we did a do_action to create websites for two non-profit associations. It was a lovely experience, which had substantial participation of people who helped and were delighted with the adventure. We will indeed repeat this beautiful initiative. We teach people to create websites with WordPress, and in addition, they put it into practice with an actual website. It's a real win-win.
What would you love to do in the future?
Continue to travel and participate in different WordPress communities worldwide. I believe that each group has its particularities (cultural, linguistic), so it's very enriching to share knowledge with the people who are part of these events. I also want to keep learning. By participating in this ecosystem, you improve as a professional every day in an infinite loop of collaboration, learning, and enjoyment. In addition, I want to be good at SEO, besides using a good plugin ;-). You need to practice a lot, improve your websites and content, and that's what I would love to do, practice and continue participating in this community that has given me so many good things. Thank you very much for this great honor you have given me, dear Yoast team.
Thank you for this interview, Wajari. And for all of your contributions to the WordPress community! Do you know someone like Wajari Velásquez who also deserves to be in the spotlight? Go to our Yoast Care page and nominate them right away.