Vicent Sanchis Jurado receives the Yoast Care fund for his contribution to WordPress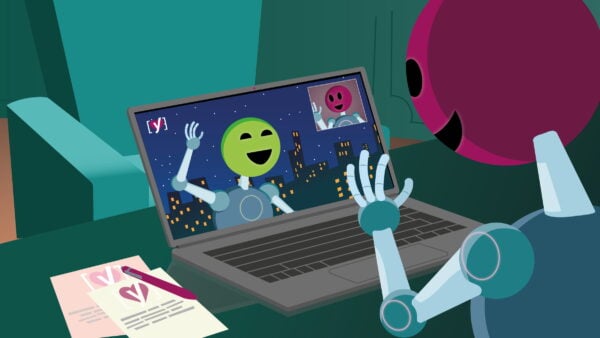 Recipient:
Vicent Sanchis Jurado
Nominated by:
Jesús Yesares García
Vicent Sanchis Jurado is a substantial contributor to WordPress. His WordPress contributions are exactly why Vicent Sanchis Jurado was nominated for the Yoast Care fund by Jesús Yesares García. Let's learn more about this WordPress devotee with love for accessibility.
Nominator Jesús Yesares García: "Visanju is developing incredible work about accessibility. You can see some of the results of his work in WordCamp Europe 2022 in this talk. For me, it's necessary to supply professionals like Vicent to promote accessibility. In addition, he contributes two hours per week to the Accessibility team."
Let's get to know Vicent Sanchis Jurado
That's quite an introduction, Jesús! Let's get to know Vicent even better by asking him some questions about his work and passion for WordPress:
Hi, Vicent! Why do you think that you got nominated?
I would like to think they nominated me because people in the community appreciate the effort, passion, commitment, and desire that I put into defending and spreading web accessibility as an essential requirement. The WP community is inclusive to all collectives, so accessibility is a must. It provides equality; a fundamental human right.
So, tell us! Why WordPress?
Why not? I discovered WordPress many years ago. For me, the open-source philosophy is essential. WordPress is an excellent example that free software is viable in terms of utility in the real world, rather than being an anecdotic tool at a lower level than proprietary software counterparts.
I love the versatility of WordPress. It is suitable for a variety of projects. For example, a user who wants a blog but has no technical skills, a company that wants to use ecommerce to sell their products, a newspaper membership site, etc. Everyone can develop projects using WordPress, and I think that's beautiful.
Why did you start contributing? Could you share your first contribution with us?
I discovered the WordPress community and fell deeply in love with it during the first WordCamp I attended in Valencia, 2018.
My first contribution was helping to translate plugins. I wanted to give back to this fantastic project, and translation is a vital task. After that, I decided that an excellent way to contribute would be to prepare talks about web accessibility, vision science, and WordPress.
What would you love to do in the future?
In the future, I would love to be an accessibility consultant for a living. In 2023, I see myself participating in a regional WordCamp, probably in Europe. But WordCamp US could also be an excellent opportunity for me, since I've never been to the States. In five years, I see myself working as an accessibility consultant for a company directly related to WordPress.
Where may people find you? Online, WordCamps, other meetups?
You can find me on my website, my Spanish-speaking community about web accessibility, and my podcast about web accessibility On the main social networks, I am @visanju. Generally, it is easy to find me at Spanish WordCamps, meetups, and organizing online events like the WPAccessibilityDay or just having a "cafelito".
Thank you for this interview, Vicent. And for all of your contributions to the WordPress community! Do you know someone like Vicent Sanchis Jurado who also deserves to be in the spotlight? Go to our Yoast Care page and nominate them right away.