Yoast Care fund: An interview with Takis Bouyouris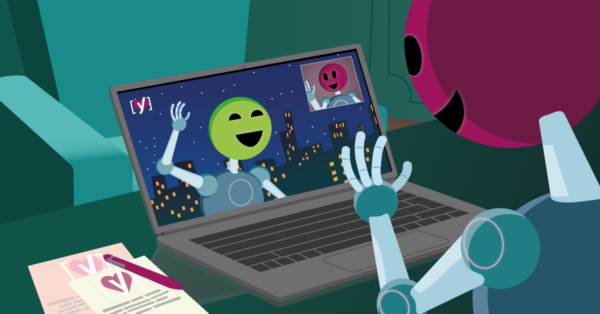 Recipient:
Takis Bouyouris
Nominated by:
Ralf Wiechers
We have another recipient of our Care fund and it's Takis Bouyouris, who was nominated by Ralf Wiechers! Ralf met Takis at WordCamp Europe in Sofia and was impressed by his dedication to the WordPress community in Greece. A community to which Takis contributes a lot, from organizing events to moderating and pushing content on multiple platforms like Facebook and Twitter. In Ralf's words, Takis is very good at gathering people and motivating them to give back to the community. So, let's get to know him!
Hi Takis! Could you tell us what you do?
I am a software engineer creating stuff for the world wide web, in other words, I am a web developer. But I also run my own web design agency, Nevma, so I have to do a lot of client and project management as well. In the meantime, I love being involved in the WordPress community, organizing meetups and WordCamps in my city, Athens (Greece), writing code for plugins, contributing to the translation, etc.
How did you learn about WordPress?
I first came across WordPress in 2006, which is quite early and almost 15 years ago! I was working as a software engineer at the time, doing some freelancing in between projects. A friend asked if I could create a blog in WordPress for him. He specifically requested WordPress, not just any CMS! And I accepted. Then I built my own blog in WordPress and then some websites for customers and, some years later, together with some friends, we founded our own web design agency, which quickly specialised solely on WordPress!
Why WordPress?
In no particular order, because: a) it has a simplicity and a beauty, which I loved from day one, although I was coming from a strict-structure loving, computer science world, or perhaps because of it, I will never know, b) it has a vast ecosystem of plugins, tools, translations, solutions, services, documentation that is so hard to find in other CMSs and c) because of its amazing, huge, vibrant community.
What does WordPress look like in your perfect world?
I wouldn't mind if I could somehow: a) never have to care about the home URL when moving installations around, b) have all WordPress functions named in one uniform way, whatever that may be, inside classes, inside namespaces, with simple prefixed names and c) have a well-structured, typed, flattened, flexible and extendable custom meta solution in the database. Oh, and if I can get a fourth wish, I would love a magic way to transition everything I have built to Gutenberg in an instant!
What contribution or moment are you most proud of?
I have to say WordCamp Athens 2016, because it was the first official WordCamp in Greece, and it kind of consolidated the good presence of the WordPress community and paved the way for other cities to have their own meetups and WordCamps. It was a period where I really learned a lot about many different things and met new people, who are now my friends. It was a strong and emotional experience and also so much fun! However, please remember to ask me the same question after we have had a WCEU in Greece!
Awesome, thank you so much, Takis! It was great getting to know you a bit better. If you're reading this and happen to know someone who does lots for the community, don't hesitate to nominate them for the Yoast Care fund. You can do this by going to our Yoast Care fund page and filling in a short form. It's as easy as that!