Yoast Care fund: An interview with Stefano Minoia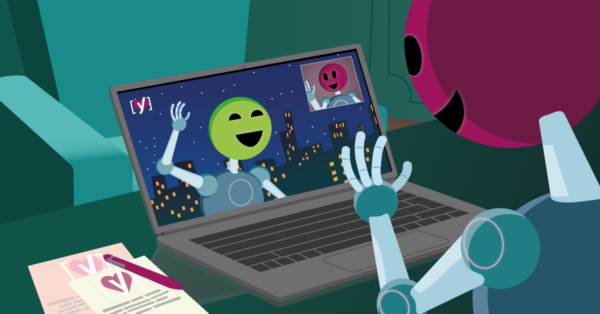 Recipient:
Stefano Minoia
Nominated by:
Giovanni Invernizzi
We have another recipient of our Yoast Care fund: Stefano Minoia! Stefano was nominated by Giovanni Invernizzi for all of his work in accessibility and inclusivity. He contributes to the Accessibility and Community team and speaks about the importance of accessibility at Meetups and WordCamps, such as WordCamp Europe 2020. Let's learn more about Stefano and the important work he does!
Hi Stefano, could you tell us what you do?
In general, it should be easy to answer this question, but in my case, that isn't totally true. Let's try, anyway. If I had to introduce myself in a few words, I'd say I'm a frontend developer; but, since I'm self-employed and I mainly work with small businesses, I had to build a range of skills that allow me to grasp at least the basics of most aspects of running a website.
Still, there's one field that I know a bit more about: web accessibility. Unfortunately, this is a field where you learn mainly by doing, so I'm still hesitant to define myself as an accessibility specialist.
How did you know about WordPress?
The first contact I had with WordPress was more than ten years ago. I had some knowledge about creating websites, so I got asked to create some pages on a WordPress website. The problem is that I didn't really realize I was working with a CMS and I didn't understand why someone would use that instead of building the entire webpage from scratches… or by copying and pasting!
A few years ago, after I started managing the e-commerce for a small business, I finally learned what a CMS is and, when I checked for other CMSs, I found that WordPress was the most used one: I started to learn about it and… I'm still learning!
Why did you start contributing? Can you tell us about your first contribution?
Another hard question! When I first attended a WordCamp, I remember that, during the opening presentation, it was said that during Contributor Days "you give back to the community". This sentence was carved in my heart and, as of today, this is still the main reason why I'm contributing.
The thing I love the most about WordPress and its community is that there are so many different aspects involved with the software and the people working on or around it: everybody can find a way to contribute. And there are so many ways to give back, and at so many different levels, that it's really hard for me to find a moment that I can identify as my first contribution. If I had to pick a moment, that would probably be when I opened my first issue in the Gutenberg repository during a Contributor Day.
What would you love to do in the future?
The thing I'd really love to do in the near future, but also in the far one, is to help people who work with WordPress understand the importance of accessibility. While I know that many people in the community are aware of accessibility and do their best to make WordPress accessible, many more people don't know anything about it. I think people with disabilities should be able to use all parts of WordPress, including theme and plugin features in the dashboard. And I'd really like to do whatever it takes to spread the word about good accessibility practices.
Where can people find you?
The easiest place to find me is online: in most cases, it's quicker and doesn't require traveling! The best way to contact me is through Slack, where you can find me as @ryokuhi. Also, while I'm not a very "social" person (I mean, a person using social media), I find Twitter a very nice way to share ideas about WordPress and web development in general, so you can find me there under my handle @RyokuhiOnWP.
I started my WordPress Community adventure at the WordPress Milano Meetup and I still plan my monthly calendar around their events, so, if you want to meet me "in person", you can find me there. Also, I love attending WordCamps, where I can meet all my WordPress friends from Italy, Europe and the whole world! Last year, I managed to attend all WordCamps in Italy. This year, I'm still attending online WordCamps and I'm really looking forward to WordCamp Italy, happening on 9-10 October 2020.
Thanks for the interview, Stefano! If you're reading this and know someone who does a lot for the community and who definitely deserves a nomination for the Yoast Care fund, let us know by nominating them right now!