Stefano Cassone receives the Yoast Care fund for his contribution to WordPress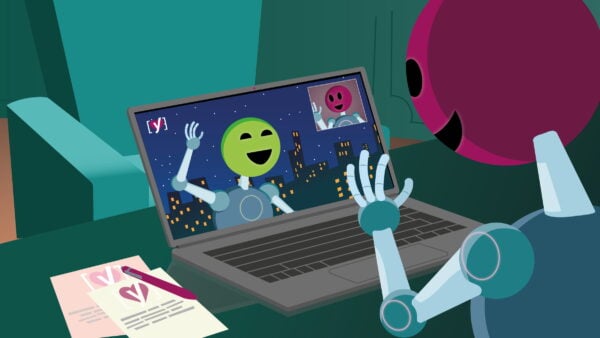 Recipient:
Stefano Cassone
Nominated by:
Carola Speri
Stefano Cassone is a significant contributor to the WordPress Community and especially to the Polyglot team and the Photo team. Most importantly, he's an invaluable contributor to the Italian WordPress Community. That's why he was nominated for the Yoast Care fund by Carola Speri. Let's learn more about this WordPress devotee who loves the community.
Nominator Carola Speri: "I have known him since the first WordCamp Verona. He's done so much for the community over the years! Stefano was an organizer for the WordPress meetup Rome and WordCamp Rome. He works in the polyglots team, and in documentation… and much more. He deserves this award because every time I meet him, he tells me about his constant commitment and what he's doing for the meetups. He's also helped many others with this award; I think it's time to give it back."
Let's get to know Stefano Cassone
That's quite an introduction, Carola! We would love to get to know Stefano even better. That's why we asked him some questions about his work and his passion for WordPress:
Hi, Stefano! How do you know about WordPress?
I started using WordPress in 2011; after an experience with another CMS that did not fully satisfy me due to the considerable lack of documentation. I discovered WordPress thanks to a magazine that described WordPress as an excellent website creation solution. I searched online and found just enough information to install and test WordPress on my site. It was love at first sight. From then on, I've never created a site without WordPress!
Why did you start contributing? Could you share your first contribution with us?
I remember well when I started contributing. I tried to figure out how I could help, though I admit that I never thought I could help at all. I doubted myself so much that I gave up on the Contributor Day at my first WordCamp (now I'd get hives if I didn't attend a Contributor Day). In January 2018, I joined Slack and Polyglots, which was the best decision I could've made. I started translating a theme I was using, and from there, I've done nothing but increase my contribution efforts. These efforts allowed me to learn a lot; much more than attending a course.
Who is your WordPress mentor?
I must admit that it's currently the entire GTE team of the Italian Polyglots. But above all, I must mention Laura Sacco, who always encourages and supports me in the activities I carry out for the WordPress community (I should add that it was Laura who appointed me GTE at WordCamp Verona 2019, obviously with the agreement of all the GTEs).
In addition, I must mention Alice Orrù, who followed me in my integration phase in the Polyglots by giving me all the clarifications possible; Lidia Pellizzaro, whose knowledge of the Polyglots documentation is impressive; Luisa Ravelli, for her incredible precision in finding errors, and Piermario Orecchioni, whose infectious enthusiasm helps me carry out all my WordPress activities.
What would you love to do in the future?
I would like to do less with websites and write more articles. I've been writing for some time for my website, and I must admit I enjoy reporting what I learn. However, I know I will always continue working with websites. I would also like to add the translation into Italian as a job; always within the WordPress context.
Where may people find you? Online, WordCamps, other meetups?
You can find me in the Italian WordPress community slack (as stefanocassone). I'm mainly in the Polyglots channel. I am also active in the international Slack. You can also meet me during many Italian WordCamps as a volunteer. I'm often the photographer, so it's easy to recognize me. But be careful, because I might take your picture! Online, you can find me on my personal website, which I'm filling with more articles. On social media, you can find me on Twitter, Mastodon, Linkedin, and Facebook. I am also the organizer of the Rome WordPress Meetup.
Thank you for this interview, Stefano, and for all of your contributions to the WordPress community! Do you know someone like Stefano Cassone who also deserves to be in the spotlight? Go to our Yoast Care page and nominate them right away.