Sjoerd Blom receives the Yoast Care fund for his contribution to the WordPress community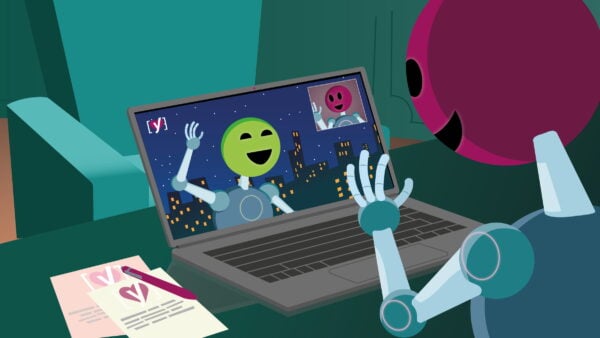 Recipient:
Sjoerd Blom
Nominated by:
Wendie Huis in 't Veld
Sjoerd Blom is a valuable contributor to the WordPress Core Team. His contributions are exactly why he was nominated for the Yoast Care fund by Wendie Huis in 't Veld. Let's learn more about this WordPress devotee who loves the community.
Nominator Wendie Huis in 't Veld: "Sjoerd has been active in the WordPress community for years. Recently, he was one of the global leads for WordCamp Europe 2023, focusing on bringing a system to the organization to make organizing easier for years to come. His inexhaustive energy seems to fuel a never-ending source of friendliness, patience, and knowledge he shares with anybody that's looking for help. Sjoerd is the guy I turn to with my questions because I know he will always take some time to look into things, help me work through them, and find the best solution, without forcing his opinion or thoughts to speed up the process."
Let's get to know Sjoerd Blom
Thank you for that introduction, Wendie! Let's get to know Sjoerd a bit better and ask him some questions about his work and passion for WordPress:
Hi, Sjoerd! What do you do?
I am a developer; I develop dedicated solutions for small and medium-sized businesses. In addition to that, I also manage and operate servers. Mostly, these servers are owned by my clients, but I also have a couple of web servers. All my web servers run on Linux, with OpenLiteSpeed web server, PHP, and some homemade tools to make things easier for me.
Besides web services, I offer my clients other services, such as LAN and WAN services, network security, and wireless connectivity.
Regarding WordPress, I'm one of the three Global Lead Organisers of WordCamp Europ 2023. Organizing WCEU2023 was a rollercoaster project with 100 volunteering organizers: planning and realizing a flagship WordCamp event in 9 months.
Could you share your first contribution with us?
My first contribution to the Polyglots team! That was in the Netherlands in 2015. It was my first WordCamp, and I had no idea what to expect, not even from the Contributor Day. I just decided to go and see what it would be like. So I brought my laptop, signed up for a Slack account, and then…. wow.. an entirely new world unfolded before my eyes! I did a lot of translations that day, and I was thrilled to see my translations being accepted and realized that from that moment, my words would appear on the screens of thousands of people. My words. My choice of words. Just imagine!
I continued to contribute to the Polyglots team for a few years, but when I became a WordCamp Organiser in 2017, all my time was consumed by that event. Sometimes I quickly submit a correction on a translation error that the GTE oversaw.
Who is your WordPress hero?
Just one hero? There are so many WordPress heroes! So many WordPress heroes have inspired me. There are people with a WordPress podcast sharing extraordinary and inspiring stories of people who mentor the WordPress Community. In addition, people with a commercial interest in WordPress, such as sponsors and WordCamp speakers, share interesting topics with us. They are the foundation of the WordPress Community. Without this foundation of people, the WordPress Community would become an empty shell. So, to me, everyone involved in WordPress is a hero.
Most of these heroes I have never met in real life. Occasionally we may have a chat in one of the Slack channels. And then it's so exciting to meet them in real life on one of the WordCamps or meetups.
What contribution or moment are you most proud of?
I'm very proud of my first WordCamp: WordCamp Utrecht. That was in 2017. Together with a group of WordPress enthusiasts, we decided to apply for a WordCamp organizer. We read the information just as instructed, but we had no real WordCamp planning experience at all. Just imagine: 6 persons who had never organized a WordCamp before and only knew how to organize a meetup. We managed to attract many attendees for a first-time WordCamp: 227 attendees and 150 watched the live stream. And most of these attendees were also first-time attendees; we managed to reach out to the local community, but we attracted some people from across the borders as well. Not bad for a first-time WordCamp Organiser.
If somebody had told me I would be the Global Lead Organiser for the most significant WordCamp six years from then, I would have called that person mistaken.
Where can people find you? Online, WordCamps, other meetups?
I'm a people person. I love to connect with people as much as I can. Online you can find me: on WordPress.org, Slack, and LinkedIn. In real life, I like to attend WordCamps in Europe and Meetups as much as possible. If you want to meet with me, I will share my event presence on my website.
Thank you for this interview, Sjoerd, and for all of your contributions to the WordPress community! Do you know someone like Sjoerd Blom who also deserves to be in the spotlight? Go to our Yoast Care page and nominate them right away.