Simona Simionato receives the Yoast Care fund for her contribution to the WordPress community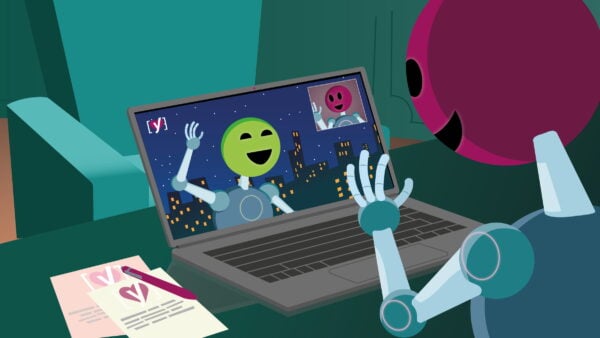 Recipient:
Simona Simionato
Nominated by:
Laura Sacco
Simona Simionato is a precious contributor to the WordPress Community Team. Most importantly, she's a treasure to the Italian WordPress Community. Her contributions are extremely valuable, so Laura Sacco nominated her for the Yoast Care fund. Let's learn more about this WordPress devotee who loves the community.
Nominator Laura Sacco: "She is very active in the international and Italian community, especially in mentoring speakers and working on inclusivity and diversity."
Let's get to know Simona Simionato
That's quite an introduction, Laura! We would love to get to know Simona even better. That's why we asked her some questions about her work and her passion for WordPress:
Hi, Simona! How did you know about WordPress?
I started using WordPress as a user in 2014. During that time, I was the communications manager at a learning company. I got hooked on WordPress, and slowly started getting to know it, until I was eventually making websites for other people as well.
Why did you start contributing? Could you share your first contribution with us?
I met the WordPress Community in 2015. I read about a WordPress Meetup nearby and decided to go, even though I'm an introvert. The first speech I heard was very technical, and I wondered if it was the right place for me. However, the people were very welcoming, friendly and helpful.
I didn't go to the first Contributor day in Milan (which was a 10 minute walk from my house!) because I thought it was only for developers. When I realized they were organizing the first WordCamp Milano, I offered to help as an organizer. I started contributing this way.
What contribution or moment are you most proud of?
The project I am most proud of is the Diversity Speaker Training project. It is a project that aims to bring underrepresented people to the stage. I attended the first workshop five years ago, then attended several times in Italy. Many people have thanked me for the confidence I was able to give them, which makes me delighted. The knowledge I gained from this project led me to have more than 50 percent women speakers in the last WordCamp I organized in Milan.
After this experience, I'm also mentoring people who want to go on stage and need support.
Where may people find you? Online, WordCamps, other meetups?
The quickest way to contact me is online, on my LinkedIn profile. You can meet me at European WordCamps, and at Milan and Valencia meetups. Occasionally you can also find me on the stage ;-) And, of course, I'm also in the Italian and international Slack community.
Thank you for this interview, Simona, and for all of your contributions to the WordPress community! Do you know someone like Simona Simionato who also deserves to be in the spotlight? Go to our Yoast Care page and nominate them right away.