Yoast Care fund: An interview with Ross Wintle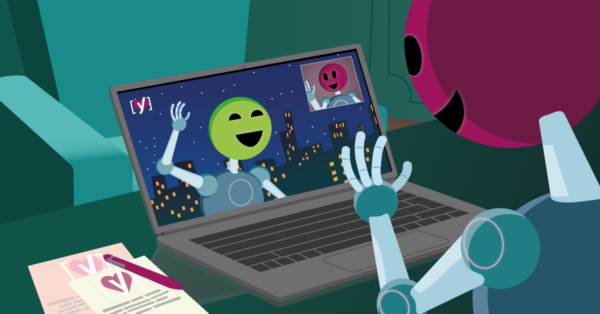 Recipient:
Ross Wintle
Nominated by:
Simon Pollard
This week our Yoast Care fund goes to Ross Wintle, who got nominated by Simon Pollard. Why? We'll let Simon tell you himself: "There are numerous things to nominate Ross for. He is a regular meetup and WordCamp attendee, and he has spoken at many as well, including the Bristol Meetup and WordCamp Bristol where I was in the organization team. He has also set up a great newsletter at Beyond WP to share his knowledge. He constantly helps out in the UK Community Slack and is always positive and super helpful. " Thanks for that killer introduction, Simon. Now let's get to know Ross!
What do you do?
I'm a freelance software developer who uses tech to build websites and applications. Often this is WordPress because it's such a great system for managing websites, but I'm a curious soul with an interest in other tech platforms too. I'm a husband and father of two, so I spend lots of time doing family stuff.
Why do you think that you got nominated?
I confess it was a huge surprise! But I think that Simon nominated me, not for anyone thing, but for consistently turning up and being a helpful and positive presence in the WordPress community: answering support questions on Slack, mentoring other developers, attending and speaking at Meetups and WordCamps; producing educational resources; running virtual social gatherings for remote workers, and probably a hundred other things that I forgot I did.
I guess you never know the impact of your many small contributions over time. And I write this hoping that others will be inspired to get involved in their WordPress community: to take time out to help others, share their knowledge, to care about other people's projects, careers, and livelihoods.
Who is your WordPress hero?
Well, as a back-end software development geek and someone who loves my command-line/terminal, I've in awe of Alain Schlesser, the current maintainer of WP-CLI. He's massively knowledgeable and brilliant at putting what he knows into practice and sharing it with others too.
Can I also mention Boone Gorges too though? I think he's scaled back his WordPress involvement of late, but I remember him as someone who would dive into really difficult and complicated bits of WordPress core to fix them or make them better. A true behind-the-scenes hero of the project!
What would you love to do in the future?
Hike more mountains—cycle Lands End to John O'Groats (the length of the UK). Learn to rock climb. Become a master baker.
Oh…you mean in WordPress?
I think I'd love to create a really decent plugin that does something useful for lots of people rather than just stuff that's useful for me and the people I work with. That's one thing I've not achieved. Maybe one day.
Where can people find you? Online, WordCamps, other meetups?
I'm at rosswintle.uk and on Twitter as @magicroundabout (don't ask!). I attend the WordPress Meet-ups in Bristol and Cheltenham when I can, and try to make it along to UK WordCamps. And I'm in the UK WordPress community Slack too where I try to be as helpful and positive as I can!
I hope to chat sometime!
What a lovely interview, Ross! We're super happy to have you in our community. If you've read this interview and know someone who could also deserve some recognition for their work in the WordPress community, nominate them! Just to go our Yoast Care fund page, fill in a short form and we might be interviewing them next time!