Rahul D Sarker receives the Yoast Care fund for his contribution to WordPress' community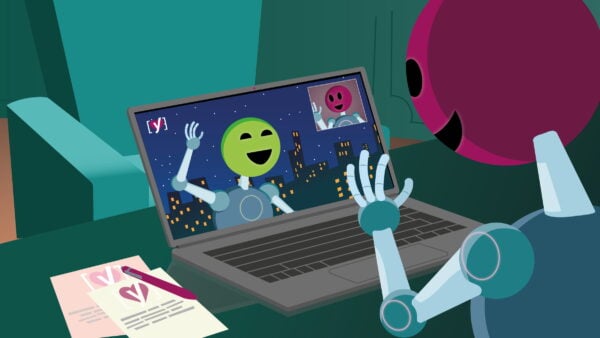 Recipient:
Rahul D Sarker
Nominated by:
Tristup Ghosh
Rahul D Sarker has been working with WordPress for the past 8 years. His remarkable contribution to the WordPress Community, Polyglot Team, and TV team is noticeable and valuable. And those WordPress contributions are exactly why Rahul D Sarker was nominated for the Yoast Care fund by Tristup Ghosh. Let's learn more about this WordPress devotee with a love for the community.
Nominator Tristup Ghosh: "Rahul is a regular contributor to various projects (WPTV, polyglot, Diverse speaker support, Community) and is very active in the WordPress community. He is one of the team refs for WPTV and GTE for polyglots Bengali. His also one of the organizers of the WordPress Kolkata community and WooCommerce Community. He supports and encourages fellow community members to participate in various community works, WordPress contributions, and WordCamps."
Let's get to know Rahul D Sarker
That's quite an introduction, Tristup! Let's get to know Rahul even better by asking him some questions about his work and passion for WordPress:
Hi, Rahul! What do you do?
I am a Digital Marketer by profession, specializing in Content Marketing, Brand Communication, and Conversion optimization. I am one of the Co-organizers of the Kolkata WordPress & WooCommerce community. Consequently, I also got the opportunity to be the lead organizer of WordCamp Kolkata 2020 which was canceled seven days before the event due to Covid19), and WordCamp Kolkata 2022 (scheduled for December 2022). I am active in various Make WordPress projects, and I am one of the team reps for WordPress TV. As a side project PeopleofWP, I am working on launching a community and podcast for WordPress people.
How do you know about WordPress?
I was introduced to WordPress by one of my clients. Back in 2011-2012, I was primarily working with Joomla. After several email exchanges with the client, I thought, let me try WordPress and see how it works. Guess what? It was love at first installation. Since then, I have only been using WordPress. After that, when I learned about making projects and the community side of WordPress, somewhere around 2015 or 2016 for instance, I got more engaged and motivated.
Why did you start contributing? Could you share your first contribution with us?
Honestly, I don't know. In fact, I don't even remember how I got started. In my initial days, I remember getting lots of support from the WordPress support forum. I even started making friends with people all across the globe. Slowly, I also began helping people whenever I had time, which gave me a sense of happiness. I start contributing here and there, but not very regularly. In 2017, I started contributing more regularly and dedicated a fixed time slot for WordPress contributions.
Who is your WordPress hero?
It is very challenging to name any particular person as a Hero. Many people are doing some incredible work for the community. I've met many wonderful people throughout my time in the WordPress community. It's hard to pick a single person as my hero because they all have been so special.
If I had to choose a person, then I would say it would be Michelle Frechette. Although we never met in person, only connected online. She has always been there for me when I needed someone to talk to, and she is caring and supportive. A friend with whom I can share anything and everything without thinking twice. Michelle is a true Angel and a perfect example of a Community leader and a true human being.
Who is your WordPress mentor?
I believe that mentorship is essential—who better to help you navigate your career and life than someone who's already been there and done that?
Several people I consider my mentors, but one of them is M Asif Rahman. He helped me declutter my messy life when I hit a roadblock at work and needed to figure out what was next. He's also been there for me when I needed advice on approaching a particular issue or problem in my personal life or profession.
I want to highlight the support and guidance I've received from Punendu Dash. He never sugar-coats anything and taught me a lot about responsibilities. Sometimes, it's better to know and understand the harsh reality than stay inside an unrealistic bubble.
I also want to mention Subrata Sarkar, who introduced me to Kolkata WordPress Community and guided me throughout the community journey.
Lastly, I thank Tristup Ghosh, Rahul Singh, Aditya Kane, and Hari Shanker for being my buddies, guides, and mentors.
I am blessed to have them as elder brothers, friends, and mentors.
What contribution or moment are you most proud of?
There are many incidents, but I would say getting an opportunity to co-organize WordCamp Kolkata 2019 was one of the proudest moments of my WordPress contribution journey. It will always be very close to my heart.
Where may people find you? Online, WordCamps, other meetups?
The best way to connect with me is via LinkedIn, Email, or Slack(@rahuldsarker). Being a very regular attendee of WordCamp you can always find me in any of the regional WordCamps.
My Social Media handles are LinkedIn, Twitter, Facebook, and Instagram, and you can also reach me on my website.
Thank you for this interview, Rahul. And for all of your contributions to the WordPress community! Do you know someone like Rahul D Sarker who also deserves to be in the spotlight? Go to our Yoast Care page and nominate them right away.