Yoast Care fund: An interview with Rachel Cherry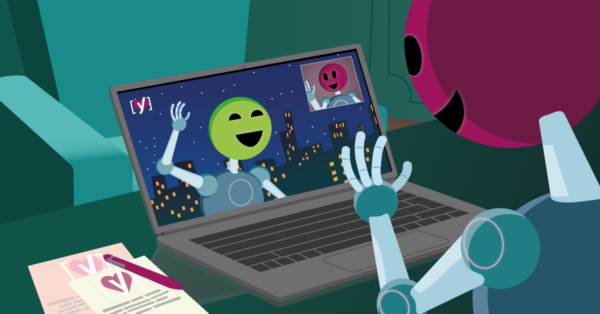 Recipient:
Rachel Cherry
Nominated by:
David Dashifen Kees
Our Care fund is for people who make awesome contributions to WordPress, people like Rachel Cherry! Rachel, who is this week's recipient of the Yoast Care fund, was nominated by David Dashifen Kees. She has over 10 years of experience in web development and digital design and focuses a lot of her work on accessibility, WordPress, and the use of it in the world of higher education. Let's find out more about Rachel and her contributions by asking her some questions!
What do you do?
I am a software engineer and consultant, focusing on online accessibility, higher education, and WordPress. I work a lot with universities and other organizations to audit their accessibility barriers, provide accessibility remediation and education, and provide custom solutions. I am also the Director of WPCampus, a community of web professionals, educators, and people who use WordPress in higher education. Our organization hosts 1-2 annual conferences and an active Slack community.
How did you know about WordPress?
I am a self-taught programmer. I got my start in the business working for a small university (Samford University) doing ASP.NET development for a CMS called Ektron (now Episerver). It was a great learning experience. Then my alma mater (The University of Alabama) posted a job for a new web developer. I was excited about an opportunity to return to a great campus and work for a larger school. The university needed someone who could build a WordPress site. They hired me despite the fact I had never used the software. I had to learn on the job. In six months, I taught myself WordPress, designed a new parent and child theme, built a few custom plugins, and migrated eight department websites into a multisite network. It was quite an adventure.
If you're looking to get started working in web development, higher education is an excellent environment for growth and learning.
What contribution or moment are you most proud of?
Starting the WPCampus community (in August 2015) will always be a significant personal milestone. The friends I've made and the experiences I've had have significantly impacted and improved my life and career.
As for a specific moment or contribution towards WordPress, I am most proud of the WPCampus organization sponsoring the accessibility audit of WordPress's block editor, Gutenberg. WPCampus has fostered a caring community of individuals who are passionate about building an accessible web. This passion drove our members to take on this vital task at a critical junction for the WordPress project.
WPCampus played a crucial role in improving the accessibility of the WordPress platform. I am incredibly proud of our community and the work we have done for existing and future users of WordPress. You can go to WPCampus Gutenberg Accessibility Audit to learn more about this audit.
What would you love to do in the future?
There have been two products I've wanted to build for years and never had the time or resources. If you know me or follow me online, their focus areas probably wouldn't be too hard to guess. But I recently decided it was time for "what I would love to do in the future" to be "what I'm working on now" and made some significant changes to change my work life trajectory. It's too early to share details, but I will say that one product focuses on online accessibility and will be open source. I can't wait to share it with everyone.
Where can people find you?
If you use WordPress in higher education, I would love for you to join the WPCampus community and our Slack workspace. It's the best place to find me online and chat with myself and others who work in the field of higher ed and accessibility. If you're a fellow Twitter user, you can follow me @bamadesigner.
Thank you, Rachel. And we can't wait to find out more about what you're working on! If you're reading this and know someone who's as involved in the community as Rachel is: let us know. We love to reward people who contribute to WordPress in their spare time. You can nominate them by going to our Yoast Care page right now!