Oneal Rosero receives the Yoast Care fund for his contribution to the WordPress community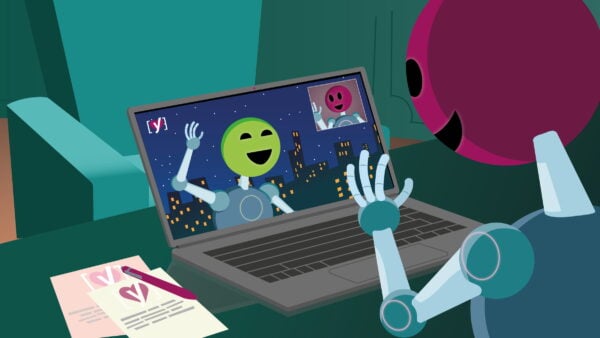 Recipient:
Oneal Rosero
Nominated by:
Winstina Hughes
Oneal Rosero is a precious contributor to the WordPress Community Team. In 2019, he started volunteering for WordPress five for the future, which led him to work with the #WPDiversity team. His contributions are extremely valuable, so he was nominated for the Yoast Care fund by Winstina Hughes. Let's learn more about this WordPress devotee who loves the community.
Nominator Winstina Hughes: "Before I added my voice to the discussion on achieving full inclusion of minority groups into WordPress programming, I was a WordPress Meetup co-organizer for the NYC WordPress community. And Meetups are what connect Oneal and me. In 2021, we met for the first time to discuss how Meetup Organizers could provide opportunities to speakers who complete the Diverse Speaker Support Workshop. To gain exposure within the WordPress community and increase their confidence to apply to their first WordCamp, I shared how Meetup events could be fertile ground to gain experience. At the time, Oneal, on the #WPDiversity team, was the only one available to meet. He and I met at 1 am in the Philippines during my lunchtime in the US (noon). It meant so much to me then. Looking back on it two years later, it means more. He took my suggestions back to the team. They were discussed. One moved forward and was adopted. Oneal met while his family was asleep so he could listen. He reminds me of how meaningful the time is that we contribute."
Let's get to know Oneal Rosero
That's quite an introduction, Winstina! We would love to get to know Oneal even better. That's why we asked him some questions about his work and his passion for WordPress:
Hi, Oneal Rosero! What do you do?
For the past 10+ years, I have worked as a Learning and Development Specialist, organizing and facilitating training programs and workshops for thousands of people per year. Both in person and online. In 2020, the pandemic led me to get involved with the global WP community. I started as a volunteer, and helped run the WP Training Team meetings on the WordPress Slack community.
I am a community contributor based in the Philippines. I was a WordCamp Asia 2023 organizer, working on the speaker's team. In July 2022, I was accepted into the WordPress Training Team Faculty Program as an administrator. Since then, I've helped run meetings, vet new tutorial presenters and online workshop facilitators, onboard new members, and guided content creators to make workshops, training videos, and tutorials.
I'm also the facilitator for #WPDiversity APAC Network Building. So I've been told–multiple times by different people that I am everywhere, especially with all things WordPress.
Why did you start contributing? Could you share your first contribution with us?
I've been using WordPress since 2007, but I've only been involved in the WordPress community since late 2019, so before the pandemic. Everything was remote, with no in-person activities until this year! I attended my first Meet-up in the Philippines in January 2023, and WordCamp Asia in February 2023.
For the past couple of years, I've been working with the WPDiversity team with Jill Binder. I've been helping her run diversity workshops when they're held outside the North American schedule. This includes workshops for the Philippines, Indonesia, India, Nigeria, Zimbabwe, Switzerland, and others. I also co-host these events when they're in areas like South America and India.
In the diversity workshops, we help people speak up and speak out. We show them that no matter who they are, where they're from, or how they identify, they deserve to be heard.
What did you work on?
I've been assisting the WP Diversity project for almost two years. Because there was going to be a Community Team table on Contributor day, I became one of the organizers for WordCamp Asia. We asked the Community Team representatives if we could have a table to discuss WPDiversity with another team member from the WPDiversity program. We thought it would be great to talk about what we've been trying to do for the past year, which is WPDiversity APAC Network Building. Our goal is to reach out to people within the Asia Pacific; people whose voices are not heard as often as voices from North America and Europe.
WordCamp Asia was the best time to talk about this. Because people from all over the world and Asia would gather in Bangkok. So we asked the team leads for the community team, and they said: Yes, that's perfect.
What contribution or moment are you most proud of?
WordCamp Asia was a success—according to the attendees, organizers, and everyone else. I'm so proud of my contribution to the organizers of WordCamp Asia. And I'm so proud that we could keep a diverse selection among the speakers, where 80% was from Asia and 40% was female or non-binary. This will hopefully encourage more people to attend, organize, and speak at future WordCamps in Asia. Because now they know that people are actively accommodating the needs of the attendees.
I'm so happy that I contributed to discussions about diversity. It helped attendees at WordCamp realize the diversity of our beloved community, but also the diversity of issues we face. Through these discussions, many people learned that diversity doesn't just refer to gender or race but also to culture, religion, language and so on. I feel strongly that when people recognize such challenges, we can work together to improve things.
What would you love to do in the future?
I want to continue contributing, speaking at events, and helping the community. Not long ago, I did my first in-person talk at the Manila WordPress Meetup. I talked about how people can contribute to the Learn.WordPress.org project with the WordPress training team to create more content.
In addition, I'm co-hosting another #WPDiversity workshop about Organizing Diverse and Inclusive WordPress events. I've also been asked to speak at upcoming local meetups to teach people better presentation skills for future talks. I love helping the community and teaching people how to help themselves.
Where may people find you? Online, WordCamps, other meetups?
I'm on Twitter and Mastodon as @oneal, and everywhere else online as @onealtr. My WordPress blog is Trooper Dad. You can also find me at Meetups and WordCamps. I want to attend more meetups in other parts of the country and maybe in the APAC region. In the future, I also plan on applying as a speaker, emcee, organizer, or volunteer at upcoming WordCamps. In addition, I will be attending WordCamp Asia 2024 in Taipei, Taiwan. I am ready to do whatever it takes to make people's experience with WordPress the best it can be.
Thank you for this interview, Oneal, and for all of your contributions to the WordPress community! Do you know someone like Oneal Rosero who also deserves to be in the spotlight? Go to our Yoast Care page and nominate them right away.