Nilo Velez receives the Yoast Care fund for his contribution to the WordPress community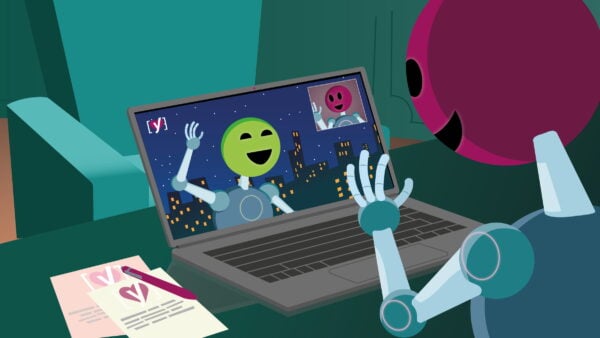 Recipient:
Nilo Velez
Nominated by:
Ana Gavilán
Nilo Velez is a valuable contributor to the WordPress Photo and Polyglot Teams. His contributions are extremely valuable, which is why he was nominated for the Yoast Care fund by Ana Gavilán. Let's learn more about this WordPress devotee who loves the community.
Nominator Ana Gavilán: "An energetic and dynamic person, Nilo regularly collaborates with WordCamp by taking photos. Thanks to his day-to-day translations, we all have plugins in the Spanish language. And he is always there when you have a question."
Let's get to know Nilo Velez
That's quite an introduction, Ana! We would love to get to know Nilo even better. That's why we asked him some questions about his work and his passion for WordPress:
Hi, Nilo! How do you know about WordPress?
I have been developing websites since 1998, using tools such as FrontPage, DreamWeaver, and Macromedia Flash. Over the years, I have encountered clients who requested a "web blog" for their websites. Initially, I used Blogger to meet their needs. However, in 2005, I discovered WordPress and immediately fell in love with its simplicity.
For a long time, I kept the blog on a subdomain and just hacked it as needed. However, in 2011, I attended my first WordCamp and discovered WordPress's potential. The experience was eye-opening. I realized WordPress was more than just a blogging platform.
But it wasn't until I got involved in the community that I realized WordPress's true power doesn't lie in its code, but in the people who contribute to the project.
Why did you start contributing?
As I continued attending WordCamps, I started to meet people from different teams. However, my first official contribution was in 2016, when the first-ever WordPress Translation Day was organized. It was a 24-hour online event that drew people from around the world; there, I was taught how to translate WordPress.
Since then, I have contributed to the Spanish Polyglots team for six years. I'm now an es_ES GTE (translation editor). I have also organized, volunteered, and spoken at many WordCamps. I hosted the Polyglots contributor table at some of them, helped at the support forums, and contributed to the WordPress TV, support, docs, and Photo teams…
What contribution or moment are you most proud of?
For the past three years, I have taken photography quite seriously. In the past year alone, I have volunteered as a photographer for six WordCamps, including WordCamp Europe 2022 and 2023. This has enabled me to meet many people from the WordPress community, learn different ways of organizing WordCamps, and share what I know with other local communities.
If I had to choose a single moment, it would be taking the family photo of WordCamp Europe. Photographing two thousand people from an 18-meter crane was an exciting experience 😂.
What would you love to do in the future?
I will continue volunteering as a Polyglots GTE and WordCamp photographer, and lend a hand to whoever needs it in the WordPress community. However, I am also considering joining the Deputy program to contribute to the Community Team and pass on what I have learned in the past years.
I believe that my experiences contributing to the community have given me valuable insights and skills that I can share with others. By becoming a Deputy, I would have the opportunity to develop these skills further and help others in the WordPress community grow.
Where may people find you? Online, WordCamps, other meetups?
I'm one of the organizers of the WordCamp Sevilla Meetup, the lead organizer of WordCamp Sevilla 2023. I'll also keep on volunteering at as many Spanish WordCamps as I can, so you will probably find me behind my camera if you attend one. You can also find me on Twitter and the Spanish and Global WordPress Slack servers. Don't hesitate to reach out and say hello!
Thank you for this interview, Nilo, and for all of your contributions to the WordPress community! Do you know someone like Nilo Velez who also deserves to be in the spotlight? Go to our Yoast Care page and nominate them right away.