Yoast Care fund: An interview with Mukesh Panchal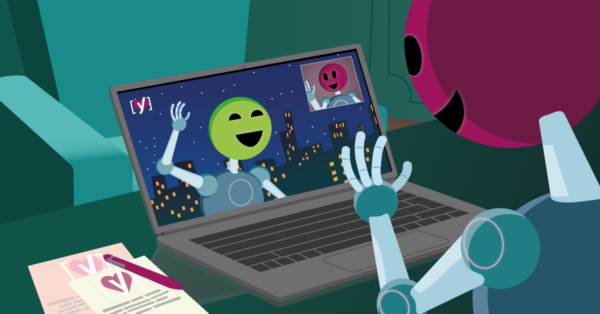 Recipient:
Mukesh Panchal
Nominated by:
Garrett Hyder
We have another recipient of the Yoast Care fund, and it's Mukesh Panchal! Garrett Hyder nominated him for everything he contributes to the community. Mukesh loves to build and share everything he knows about WordPress. He's a WordPress Theme and Plugin Developer. Let's find out what he does exactly, but first nominator Garrett would love to tell you why he nominated Mukesh:
Nominator Garrett Hyder: "Mukesh has been a consistent contributor to WordPress core and has felt like a trusted colleague since I started contributing, always willing to review and test. As a five-time Noteworthy Contributor, I definitely expect he'll continue his hobby contributing to one of the best open-source communities around for years to come."
Let's get to know Mukesh!
Now let's find out more about Mukesh and his dedication to the community by asking him some questions:
Could you start by telling us a bit about yourself?
I have been a WordPress developer and team leader at a private organization since 2012. I've created some well-known WordPress premium themes (like Multipurpose, Blog, and Onepage) from scratch and made lots of customization into external themes and plugins. I am keen to learn new things in WordPress with the best coding standard practice. Apart from coding, I like to:
Meet up with friends.
Play cricket.
Learn new things.
Travel and enjoy eating new foods.
Attend WordCamps.
How did you learn about WordPress?
In 2012, after completing my graduation, I wanted to pursue my career as a PHP developer. After some hardships, I got some projects in WordPress technology. Though I was new at WordPress technology, the company gave me a chance to learn a new technology (WordPress). To become a rational WordPress developer, I have started reading tutorials and implementations.
After learning more about WordPress, I got to know many exciting things about WordPress and how you can manage content easily with a backend GUI. What I enjoyed was with the help of so many free extensions available in WordPress. You can easily develop WordPress websites at near to no cost. Since learning WordPress, I have started liking WordPress all the more due to all of its customizations.
Are there any contributions you are proud of?
With years of experience in WordPress, I began to check and read WordPress's official site advertisements and blogs, and from that, I got to know about WordCamp. So, I started to participate in WordCamp Ahmedabad in 2018 and continue. During this camp, I met with WordPress buddies and got a chance to know about them. After that, I began to volunteer at WordCamp Ahmedabad. Every day and every moment, I feel proud at that time. On the contribution day, I was the first time contributing to WordPress, and after that, I never stopped contributing till now.
In 2019, I became a noteworthy contributor and my name got featured on the front page of the WordPress 5.1 release, it was the best moment of my life and I don't have words to express the feeling, besides being pleased and excited. That moment gave me the clarity on where I wanted to go. After that I never stopped contributing for a single day, as a result, I have become a noteworthy contributor over 5 consecutive releases ( 5.1, 5.2, 5.3, 5.4, 5.5 ). All of these moments make me proud to call myself a noteworthy contributor.
WordPress gives me a lot and I am keen to learn new things and continue to contribute every day of my life.
Tell me what the future holds for you?
I don't have a very rigid plan for my future. Although I have some things, here and there, in mind that I want to do in the next 10 years or so. For now, I would love to contribute to the WordPress community and spend some more time on it. I'm looking forward to building amazing WordPress products in Gutenberg to help agencies and many more plugins in the near future. So, I guess that's all for now, that I can think of, I'll be really happy and content if I can accomplish all of them!
Where can people find you? Online, WordCamps, other meetups?
I love to meet new folks, and usually attend local meetups and WordCamps in India, so feel free to say hi!
You can also find me on WordPress Slack as @mukesh27. Besides that, you can find me on Twitter and Facebook or you can also contact me at my email.
Awesome, thank you so much for your amazing contributions, Mukesh! And to our readers: do you know someone like Mukesh, who loves contributing to our WordPress community? Nominate them for our Yoast Care fund to give them some well-deserved recognition. That way we can help them by giving them a gift of $500,- and an interview to say thank you for their time and effort. Go to Yoast Care page to nominate someone right away!