Yoast Care fund: An interview with Monika Rao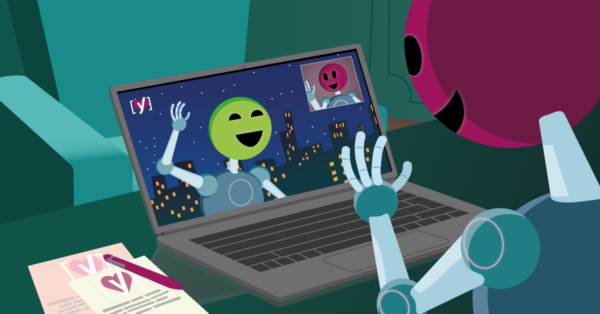 Recipient:
Monika Rao
Nominated by:
Fahim Murshed
Today we're interviewing Yoast Care fund recipient Monika Rao, who received a nomination from Fahim Murshed. In the five years that Monika has been involved in the community, she has done numerous things to contribute to WordPress. As a core contributor, translator, theme reviewer, WordCamp speaker (and organizer), product/QA manager, research expert, and much more. Also, she is a test lead for the WordPress 5.6 release! Let's get to know this all-rounder by asking her some questions.
How did you know about WordPress?
The first time I came to know about WordPress was during my graduation (like it's an open-source CMS to help building websites). After my graduation, I got an opportunity to build my career in WordPress as a Quality Analyst. Therefore, I started exploring WordPress to intensify my skills to develop and test the website.
From that moment, I decided to make it part of my life. WordPress is not just a tool that can be used to simplify website building, but also a platform where you can meet new people, share your thoughts, and learn from them.
Why did you start contributing?
The only thing that encouraged me to contribute to WordPress is recognition. It cherishes my whole journey in testing. When I started exploring WordPress, I came to know about different areas of Contribution at the same time. My first contribution was in Theme Review. As I was very much interested in testing from the beginning, I did the same in WordPress and contributing to Core.
I thought of translating WordPress in my native language Hindi. From there, I started contributing to Translation. Then we organized WordCamp Udaipur 2017, and it helped me meet new people, and I got to know many people already working on WordPress. This was my first WordCamp, and the experience was superb. It inspired me to continue my contribution to another team like Meta, Support WordPress TV.
Now I am delighted to be the part of WordPress 5.6 Release as a Test lead. WordPress has given me so much, and I will always try to give back as much as I can to the community. And therefore, I can say I also feel proud to be a part of this community.
What contribution or moment are you most proud of?
You always need encouragement to do things in a better way. My first proud moment was when I saw my name in the WordPress 4.7 Core Contributor list, and that was my encouragement to contribute more towards WordPress. In addition, my hard work paid off when I became the GTE of Hindi Translation Project. It was my second achievement.
Along with it, as a speaker in WordCamp 2017 Udaipur, I got a chance to share my contribution experience and encourage more women to get involved in it. Also, being a Lead of WordPress 5.6 Release is a big thing that has happened in my WordPress career so far.
What would you love to do in the future?
There is no chance that I'll stop working with WordPress. I would love to continue working with the community and help more people get involved in WordPress. It is true that many people are working on WordPress, but they don't know much about contribution. Therefore, my future goal is to make people (especially women) contribute more to WordPress and take this platform on a large scale. I'll try to be a part of more local and International WordCamp & Meetups.
Apart from community contribution, I am also working on the WordPress 5.6 automation testing plan. So I hope we will get more testing areas in WordPress.
Where can people find you? Online, WordCamps, other meetups?
I love to meet and collaborate with new people and share experiences involving technology. You can find me on WordPress Slack(@monikarao) and on my social media account on Twitter and Facebook. I am also very much responsive to my email, feel free to reach me there.
Thank you for this interview, Monika. And for all of your contributions to the WordPress community! If you're reading this and know someone like Monika who deserves a nomination for our Care fund, just go to our Yoast Care page to nominate them!