Yoast Care fund: An interview with Milan Ivanovic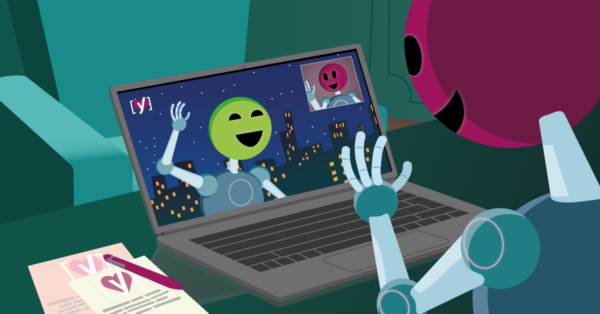 Recipient:
Milan Ivanovic
Nominated by:
Mitko Kochkovski
This week's recipient of the Yoast Care fund is Milan Ivanovic from Belgrade, Serbia, who was nominated by Mitko Kochkovski. Milan has been contributing to WordPress since 2013 but has been sharing his knowledge long before that. Let's find out more about Milan!
Why did you start contributing?
It was at the Contributors' day at WordCamp Europe 2013. Joost sat next to me and asked me what I am working on. True. Story. When you add two days of meeting new people, all the talks, and probably the best WordCamp After-party, you'll understand why that event was a life-changing experience for me – both personally and work-wise.
Share with us the first time you contributed?
I gave talks and I shared knowledge long before I got to my first WordCamp, WordCamp Europe 2013 in Leiden. That WordCamp is still one of my favorites. Quickly, I got hooked up with the community and the power of helping and sharing. I remember the Contributors' day and how everyone was willing to help and share – that day, I decided to get involved fully and help organize the events and community back in Serbia.
What contribution or moment are you most proud of?
The moment I am proudest of are the opening remarks at WordCamp Europe 2018 in Belgrade. We worked on the application and bringing people over to Belgrade for a WordCamp Europe from September 2015, and after all that time and preparation, everything was ready. Seeing all the happy, friendly faces in the city, it was a dream come true.
Where can people find you? Online, WordCamps, other meetups?
Online you can look me up by lanche86 (we all played Counter-Strike, right?). And WordCamps, yes, mos-def. As soon as we get them back you will see me attending a lot of WordCamps, but not attending talks, I'm more of a hallway chatting person.
What does WordPress look like in your perfect world?
Open and welcoming. And no WordPress drama, of course.
What would you love to do in the future?
When it comes to WordPress, I would love to stay in the community and help people onboard. We still have a lot of work to do on Serbian translations and bringing WordPress to more people in Serbia and the region.
Did you know that Yoast Care stands for Yoast Community Appreciation REwards? And did you know that we're always looking for contributors to appreciate and reward? So if you know someone who would be eligible for the Yoast Care fund, don't hesitate: We want to thank as many people as possible for their contributions to WordPress! Visit the Yoast Care fund page for more information!