Meher Bala receives the Yoast Care fund for her contributions to WordPress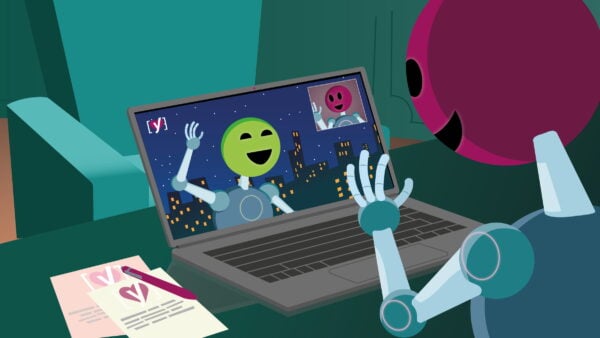 Recipient:
Meher Bala
Nominated by:
Pooja Derashri
Meher Bala has been a part of the WordPress community for the past 11 years. During that time, her valuable contributions to different teams haven't gone unnoticed. All of these different contributions are exactly why Meher Bala was nominated for the Yoast Care fund by Pooja Derashri. Let's learn more about this WordPress devotee and what she has done for the community in the last decade.
Nominator Pooja Derashri: "Meher is doing fantastic work in the WordPress community. She has done numerous things to contribute to WordPress and has been part of many WordPress releases as a noteworthy contributor. Meher is a WordCamp organizer, speaker, and Meetup organizer. In addition to that, she contributes to the training team, photos team, and polyglots team. And is still actively involved and contributing to the Marketing team, of which she's also a former co-team representative."
Let's get to know Meher Bala
It sounds like Meher is involved in the WordPress community in lots of different ways. Which is always great to hear! So where did it all start? And what are her plans for the future? Let's ask her a few questions to get to know this WordPress devotee:
Hi, Meher! Could you tell us what you do?
I have been a freelancer front-end WordPress developer for more than 15 years, and I am an expert developer with an international web development platform Codeable. I enjoy helping people build online brands and stores to scale their businesses. Besides that, I work with multiple agencies in Mumbai, India, on high-level eCommerce projects. As a long-term supporter of the open source communities, I have been the local and all-India WordCamp co-organizer, as well as a co-organizer for WooCommerce Mumbai community and WordPress Translation Days 2020 and 2021.
Could you tell us more about your first contribution?
In 2015, while browsing Facebook, I read about an event named WordCamp Mumbai 2015 and noticed that I had missed the event by a day. After that, I started researching what a WordCamp is and how I could be a part of it. When I found out about the WordPress Mumbai meetup, I joined and started attending. One of the meetups was dedicated to translating WordPress into multiple languages. In the meetup, I participated and I was amazed that contributors from all around the world could contribute to translating the software into their native language. That was my first contribution to WordPress. After this, I became interested in the Polyglots team. This sparked something and now I'm sharing my skills and belief to make software available in local languages through co-organizing global translation events with the Polyglots and Marketing teams.
In 2015, after a few months of attending my local meetup, I attended my first WordCamp. At that meetup, I was introduced to the Marketing team and MakeWordPress slack. After attending a few team meetings, I started contributing to the marketing material and some documentation. Seven years later, I am still contributing to several contributor teams. With Abha Thakor and Christopher Churchill, I set up GitHub as a team project management and visibility tool to help more people get involved. Together with Hauwa Abashiya and others, I also look into issues to support the training work. Mainly to help people who are new to WordPress. I have recently started helping on bug scrubs in the Core team, and I want to help others contribute more to tickets.
Seeing how open-source contributions make a difference to millions of software users, I understand the importance of participating. This is why I keep contributing my time and expertise toward WordPress, together with the people I have met in the community.
What moment are you most proud of?
Since childhood, I have loved celebrating every moment in life. I will share some of my significant WordPress moments to show others that there are opportunities for people from all parts of the world, and you can be part of it too.
The first contribution I am proud of is back in 2017 when I heard that Community Organizer Andrea Middleton had mentioned my encouragement of the women developer community in India during her interview for the WPWatercooler podcast. Another proud moment was in 2019 when I was the lead organizer for WordCamp Mumbai.
In 2020 I was part of the WordPress 5.6 "Simone" Release Squad. I have supported other WordPress releases since then too. In the same year, I was part of the launch of Learn.WordPress.org. At the same time, I got elected as a team rep of the Global WordPress Marketing Team. Another memorable moment was in 2022 when I spoke at the WordFest March edition. And when I found out that my HeroPress story was chosen as the basis of a feature for the People of WordPress series. Lastly, it was a proud moment to be nominated for the Yoast Care fund.
What would you love to do in the future?
I want to continue growing my experience as a developer so that I can help even more people with the growth of their online businesses and projects. I want to continue giving back to WordPress and, hopefully, someday again, have the opportunity to be a part of a release cycle. In 2024, I plan to apply to be a part of the organizing team for WordCamp Asia.
Since 2016, I have volunteered at many online and in-person Meetups and WordCamps locally and internationally. Next year I plan to do some international travel as I would like to explore cultures and food cuisine around the world. In addition to that, I want to be able to attend an international WordCamp in person.
Last but definitely not least, I want to help restart the WordPress Women India community. And help more women speak at different events and celebrate diversity.
How can people reach you?
You can reach out to me on my website, Twitter, LinkedIn, and @meher on the Make.WordPress slack, WordPress Mumbai Slack channels, India WordCamp, WordPress Mumbai Meetup Group, WooCommerce Mumbai Meetup Group, and a few other slack channels.
Thank you for this interview, Meher! And for all of your contributions to the WordPress community! Can you think of someone in the community who also deserves a nomination for our care fund? Go to our Yoast Care page and nominate them right away.