Mainul Kabir Aion receives the Yoast Care fund for his contribution to WordPress community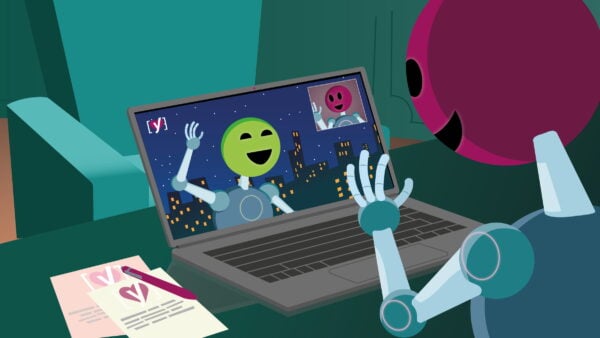 Recipient:
Mainul Kabir Aion
Nominated by:
Sekander Badsha
Mainul Kabir Aion is a valuable contributor to the Bangladesh WordPress Community. His contributions are exactly why Mainul Kabir Aion was nominated for the Yoast Care fund by Sekander Badsha. Let's learn more about this WordPress devotee who loves the community.
Nominator Sekander Badsha: "Mainul Kabir Aion and I have organized several WordPress meetups in Dhaka. We were both a part of the organizing team in WordCamp Dhaka 2019. He contributes to the local meetups as a speaker and facilitator. He was also a chat director at WordCamp us 2021."
Let's get to know Mainul Kabir Aion
That's quite an introduction, Sekander! We would love to get to know Mainul even better. That's why we asked him some questions about his work and his passion for WordPress:
Hi, Mainul! Could you tell us what you do?
I am a Data Storyteller who loves to work with WordPress, write stories in the form of articles, and help companies market their WordPress products. I am currently working as the CMO at XpeedStudio, which is an IT company located in Bangladesh. We work with WordPress products, SaaS tools powered by WordPress, mobile apps, and many more. In my free time, I contribute to WordPress, organize local meetups, and attend Slack meetings.
How do you know about WordPress?
I heard about WordPress in 2014, when I was doing my first web project at university. However, my teachers discouraged me from using WordPress and forced me to develop the project from scratch. After graduating, I joined weDevs, a famous WordPress product company, as a Technical Writer in 2016. There, I learned more about WordPress. When I first installed it on my localhost, it felt like magic to me. I never looked back or used a single CMS ever again! WordPress was so fascinating to me that I started experimenting with it. It was super fun. Although I got introduced to WordPress for work purposes, it became an integral part of my life. I also started building websites now and then.
Why did you start contributing? Could you share your first contribution with us?
My mentors, M. Asif Rahman and Nizam Uddin, encouraged me to contribute back in 2017! After spending a few weeks working on WordPress, I got hooked and started helping organize local meetups. Later, I became a co-organizer of the WordPress Dhaka Meetup. This means I regularly organized monthly meetups, along with contributing to the Documentation and Marketing teams of Make WordPress.
If I have to specify my first contribution, it was part of an article I wrote for Global Translation Day 2. After receiving a few badges, I was so motivated that I actually helped organize Global Translation Day 2 & 3 for the Bengali language. Unfortunately, the article wasn't published because the reviewer couldn't review it on time! Though my part was ready on the day of the event, organizers decided to publish it later. However, I got my first badge for that contribution: the special Marketing badge.
What contribution or moment are you most proud of?
I am most proud of WordCamp Kathmandu 2019, because it was my first time as a speaker in a global WordPress event. The topic was: 'Marketing fundamentals to level up your WordPress business'. It was a fantastic experience for me. I met many people there, and the experience helped me greatly later on. Another thing I'm happy with is when I helped organize WordCamp Dhaka 2019 as the Content Wrangler. Not to mention, I attended 10+ WordCamps around the world, which I am also proud of.
Where may people find you? Online, WordCamps, other meetups?
You can find me on Twitter, LinkedIn, and also on my website. I mostly attend WordCamps in Asian countries, but I dream of attending WordCamp Europe, WordCamp US, and more. So, if you decide to attend the major ones, you may find me there as an attendee, volunteer, or organizer!
Thank you for this interview, Mainul. And for all of your contributions to the WordPress community! Do you know someone like Mainul Kabir Aion who also deserves to be in the spotlight? Go to our Yoast Care page and nominate them right away.