Luisa Ravelli receives the Yoast Care fund for her contribution to the WordPress community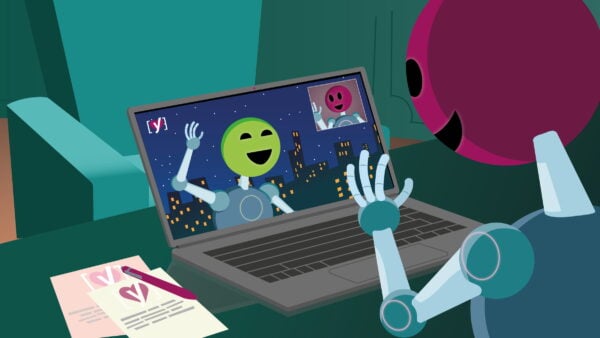 Recipient:
Luisa Ravelli
Nominated by:
Stefano Cassone
Luisa Ravelli is a valuable contributor to the Italian WordPress Community. Her contributions are exactly why Luisa Ravelli was nominated for the Yoast Care fund by Stefano Cassone. Let's learn more about this WordPress devotee who loves the community.
Nominator Stefano Cassone: "Luisa is one of the organizers of the Brescia Meetup and WordCamp Italia, and she's a speaker at some WordCamps. Luisa is a GTE and an active member of the Italian polyglots group; her help is significant because she is one of the few I know who can trace strings and immediately find any errors. Her contribution is fundamental to carrying on the activities of the Italian polyglots. I must also point out her availability to help, and for meetings such as Translation Days and Contributor Days."
Let's get to know Luisa Ravelli
That's quite an introduction, Stefano! We would love to get to know Luisa even better. That's why we asked her some questions about her work and her passion for WordPress.
Hi, Luisa! Could you tell us what you do?
Something in tech, I would say. I create websites with WordPress, of course, but I also teach computer science and robotics to kids in schools as a freelancer. I've been very passionate about technology since I was a kid, so I feel fortunate to be able to do this every day.
Why WordPress?
WordPress is open source, very flexible, and relatively easy to start with; what more could I ask for? When I first researched CMS in 2008, I tried different platforms such as Joomla!, Drupal and Plone. However, when I discovered WordPress, I found it to be the best choice for me. Since then, WordPress has changed many times. What started as a simple blog solution has now evolved into a complete CMS ready for almost every use. Now that I also know how the community behind it works, I can only be happy about my first choice.
Who is your WordPress hero?
It's hard to choose a single hero, as I could say that for me, the whole WordPress community is a hero. I've never met a team that big but also that welcoming in person and online. Of course, the Italian community is the one I know the best, and by now, I can say that I consider it a kind of family.
What would you love to do in the future?
My first commitment is to contribute to the Polyglots team as a GTE for the Italian language. Recently, I have discovered the great work the Documentation team is doing, and I'd love to give them a hand. It's very interesting work, and the community needs it so much. You can also learn a lot working with them, so if you have time, try it! You won't regret it.
Where may people find you? Online, WordCamps, other meetups?
You can find me online on Slack (both the Italian and the international one), mainly in the Polyglots channels, or in person attending meetups in Brescia or Verona. In-person WordCamps have also restarted. You'll find me at upcoming WordCamps in Italy and maybe at WordCamp Europe in Athens.
Thank you for this interview, Luisa. And for all of your contributions to the WordPress community! Do you know someone like Luisa Ravelli who also deserves to be in the spotlight? Go to our Yoast Care page and nominate them right away.