Yoast Care fund: An interview with Konstantinos Xenos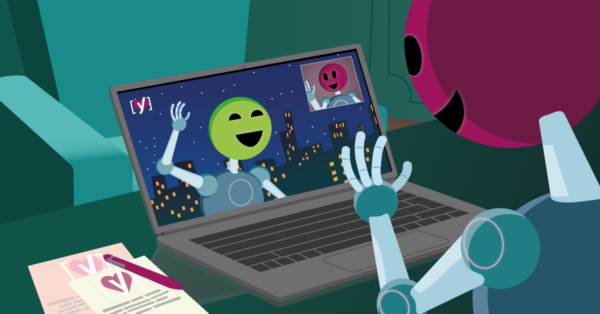 Recipient:
Konstantinos Xenos
Nominated by:
Takis Bouyouris
This week's nominee for the Yoast Care fund is Konstantinos Xenos, who got a nomination from Takis Bouyouris! Konstantinos has written code for the core and privacy teams and helps organize meetups and WordCamps in Greece. As nominator Takis says: "His WordPress profile is very impressive. Konstantinos contributes 10 hours per week to the following teams: Accessibility, CLI, Community, Core, Hosting, Meta, Polyglots, Support." Quite an all-rounder, so let's get to know him!
Hi Konstantinos! Could you tell us more about what you do?
By day I'm a web developer that shifted his focus into more server-side development at some point. As it would give more insight, knowledge & control over actual end-to-end development & support. Currently, I'm working as a DevOps & SysAdmins manager at WPMU DEV.
By night, I put on my contributor superhero outfit while roaming through the vast world of WordPress Core Trac, Forums & Slack. I do this to try and help as much as possible on pretty much anything that needs some extra helping hands. My main focuses are Core, Privacy, Hosting, Support, (including Site Health as a component!) as well as Meetups & WordCamps.
Why WordPress?
Hm, I guess due to its flexibility and its, pretty much always, "straightforwardness" to customize it to your liking. And by customizing I mean the full scale of it. As it can be your daily driver for a simple blog or site up to a complex CMS/CRM/ERP, or whatever else you might need it to be.
The major factor of me sticking with WordPress was the community. Even though I was already using it and lurking around since 2004, I didn't have good experiences with other existing FOSS communities. I finally showed up in 2017 at a Meetup in Athens after some Slack chats, and the people simply made me feel welcome. It was pretty much like I already belonged there. This sealed the deal and from that point on I truly consider everyone within this huge community to be a friend (yes even if we've never talked before!).
What contribution or moment are you most proud of?
That would be the first release of Privacy tools for WordPress. As we were a really small team "working" day and night to beat the deadline and manage to at least have the basic tools out before GDPR became official. Another moment I'm proud of is getting the Health Check plugin merged into WordPress as Site Health.
Who is your WordPress hero?
Every single person that contributes even the slightest is a hero in my eyes. It makes the community better, the software better, and of course the end-user experience better.
Do allow me to send some personal shout-outs here though, to Takis Bouyouris, Marius Jensen, Sergey Biryukov, Andrew Ozz, Andrea Fercia, Jonathan Desrosiers, JB Audras and Garrett Hyder for all of their help and things that we've worked together over time.
Where can people find you? Online, WordCamps, other meetups?
You can find me on WordPress Slack & WordPress Greece Slack as @xkon. You can also definitely find me at any Greek WordCamp & Athens Meetup as well as most likely on WordCamp US & WordCamp Europe. Feel free to 👋 and say hi!
Thank you for your contributions, Konstantinos! If you're reading this and know someone like Konstantinos, who does lots for the WordPress community, make sure to nominate them for the Yoast Care fund! You can find more information and nominate someone on our Care fund page.