Joe Dolson receives the Yoast Care fund for his contribution to WordPress' accessibility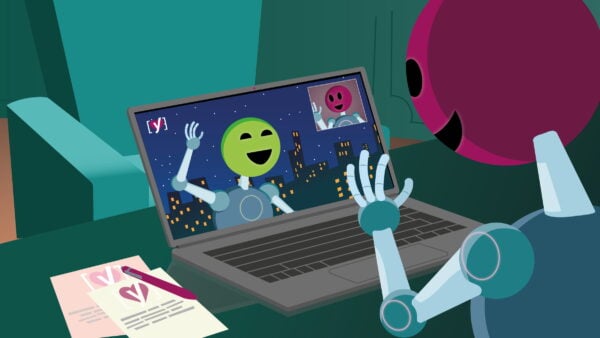 Recipient:
Joe Dolson
Nominated by:
Sally Thoun
Joe Dolson is a leader in WordPress accessibility. He has been doing web development and consulting with a focus on accessibility since 2004. He's been involved with WordPress since 2008 as a WordPress plugin developer and web accessibility consultant. And those WordPress contributions are exactly why Joe Dolson was nominated for the Yoast Care fund by Sally Thoun. Let's learn more about this WordPress devotee with a love for accessibility.
Nominator Sally Thoun: "Joe has a passion for creating an equitable user experience for all. In addition to having created several WP Accessible plugins since 2008, he is a member of the 'Make WordPress Accessible' team. In addition, he contributes 6 hours per week to the Core and Themes team. He is one of the original creators of WordPress Accessibility Day 2020 and is currently planning WordPress Accessibility Day 2022, with a dedicated organizing team."
Let's get to know Joe Dolson
That's quite an introduction, Sally! Let's get to know Joe even better, by asking him some questions about his work and passion for WordPress:
Hi, Joe! Could you tell us why you're so passionate about WordPress?
I began using WordPress in 2006 because the theming system was approachable and easily modified. I was building blogs for businesses with existing websites and wanted a blog that matched their current design. Compared to working with other systems, it felt so easy to get started – and, importantly to me, easy to address accessibility issues.
There was such a strong community of people sharing tips, tricks, and code snippets. That made it easy to extend right from the beginning. When I built my first plug-in in 2008, I got great feedback and learned a ton. The ability to work within a system where I could grow, learn, and be productive was tremendous. WordPress grew with my needs and skills. When WordPress added support for custom menus in version 3.0, I'd already started building full sites using WordPress and could start taking advantage of those new features right away.
At this stage in my career, WordPress is where I'm most experienced. That might seem like enough of a reason to keep working with it, but that isn't really my primary reason for sticking with it. I might have moved over to ClassicPress when WordPress 5.0 was released if that was the case. But I contribute to WordPress to try and help people. Even though the project is massive, achieving change can be difficult. I know that if I can make even a tiny accessibility change to WordPress that change will impact the broadest possible audience. WordPress has an enormous audience that makes the accessibility of that system crucial for people with disabilities because of the breadth of impact it has for employment and access to information and services around the world.
Could you share your first contribution with us?
I believe that my first contribution of any significance started on August 28th, 2012. It began with a comment at Make WordPress Accessible, moving the conversation about accessibility in themes forward. That was the starting point for the `accessibility-ready` theme tag and review process. Next year, I co-authored a few different iterations of the accessibility review guidelines and communicated regularly with the theme review team. Once we agreed on what we all believed would set a realistic and testable set of requirements for accessibility-ready themes, those guidelines went live.
The process of writing those guidelines was a great experience. The initial reaction from the theme review team was, justifiably, resistant. They were fully aware that this would impose additional labor in the always tricky review process. Hence, we needed to reach a common understanding of how the process could work and what was reasonable to ask. This program only became possible because of the open-mindedness of the WordPress community to try new things.
While the theme accessibility program has continued to be a challenge to keep active, that program has had several excellent side effects in the availability of information and patterns for accessible themes.
Nonetheless, there's still a lot of room to grow! My start contributing was primarily driven by a desire to improve the general standard of websites built with WordPress. Theme accessibility was an effective way to drive education on the implementation of accessibility. And I believe many theme developers benefited from going through that process.
What does WordPress look like in your perfect world?
Learn WordPress. It's a learning resource for anyone who wants to learn how to use, build, and contribute. Parallel to the Web Content Accessibility Guidelines, there's a set of guidelines dedicated to making authoring tools accessible. WCAG itself is a vital part of that process – for a content management system to meet ATAG (the Authoring Tool Accessibility Guidelines), it has to have an accessible interface.
But ATAG goes beyond the ability to use the interface, and that's a set of priorities I'd sincerely like to see WordPress work towards. The second part of ATAG is about creating accessible content. A content management system that embraces authoring tool guidelines guides users to help them create more accessible content.
WordPress has made some steps in this direction within Gutenberg. The block editor incorporates feedback about color contrast and about the use of hierarchy in headings. But these are only scraping the surface of what a content management system can do to help authors create accessible posts and pages.
I'd like to see a future where WordPress natively incorporates linting of the HTML content to guide users to possible problems. There's a helpful website at A11y Automation Tracker that provides information about what kind of linting and automated testing is possible and available for all types of content. There's a lot of room to make use of that kind of information for a richly featured content management system like WordPress.
WordPress has a deep penetration across the web, which creates an enormous impact in the world of work. There needs to be a strong focus on ensuring that WordPress is not a barrier to employment. Either because a user needs to use WordPress to perform their job or because they need to access information provided through WordPress to get a job.
Thank you for this interview, Joe. And for all of your contributions to the WordPress community! Do you know someone like Joe Dolson who also deserves to be in the spotlight? Go to our Yoast Care page and nominate them right away.