Jesús Yesares receives the Yoast Care fund for his contribution to the WordPress community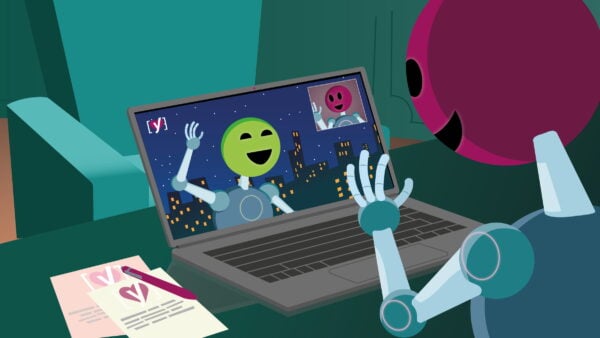 Recipient:
Jesús Yesares
Nominated by:
Lolo Marchal
Jesús Yesares is a valuable contributor to the WordPress Community Team. His contributions are extremely valuable, which is why he was nominated for the Yoast Care fund by Lolo Marchal. Let's learn more about this WordPress devotee who loves the community.
Nominator Lolo Marchal: "An active member of the WordPress Spain community and a great fellow organizer of WordCamp Granada. He is a great talker and WordPress broadcaster too. I've been lucky to have him as a collaborator in several projects. Whenever you go to a WordCamp, Jesús is there with his energy and friendship. You won't find anyone who doesn't like him."
Let's get to know Jesús Yesares
That's quite an introduction, Lolo! We would love to get to know Jesús even better. That's why we asked him some questions about his work and his passion for WordPress:
Hi, Jesús! What do you do?
I'm a support technician and teacher in an online marketing academy, and I'm also a WordPress implementer. Before I worked for WordPress, I used to be a GIS (Geographic Information Systems) analyst and geologist. That's why I'm now trying to contribute to the WordPress community with my cartography and data management knowledge and skills.
Why WordPress?
Because WordPress is easy, versatile, and flexible. On the other hand, it has a protocol ("The WordPress way") that is as powerful as a framework. But it's not just the software. It's the community too. For me, the WordPress community has been a great discovery.
What does WordPress look like in your perfect world?
The four phases of Gutenberg finished, maybe? It's a joke. Or not… For me, WordPress would be perfect if we could build layouts in the editor, so having a real WYSIWYG experience. I think this could take WordPress from 43% of the internet to 50%. Four or five minimal SEO options for the indexation of pages, categories, etc. would be perfect too.
What contribution or moment are you most proud of?
This moment is very recent. On the day I received the news that I'd been granted the Yoast Care Fund, Matt Mullenweg showed me an animated map I had created with the help of other contributors at State of the Word 2022. This map showed the history of meetups from 2006 to today, including the effects of the pandemic on the emergence of online events. It was incredible. The closing events of the two WordCamps I have co-organized in Granada were also very emotional moments.
Where may people find you? Online, WordCamps, other meetups?
I'm always on Twitter. You can also find me here, and if you love maps (and WordPress), you can read here . Also, if you go to Granada (Spain), you'll find me in the Granada WordPress Meetup and WordCamp Granada.
Thank you for this interview, Jesús, and for all of your contributions to the WordPress community! Do you know someone like Jesús Yesares who also deserves to be in the spotlight? Go to our Yoast Care page and nominate them right away.