Jessica Lyschik receives the Yoast Care fund for her contributions to WordPress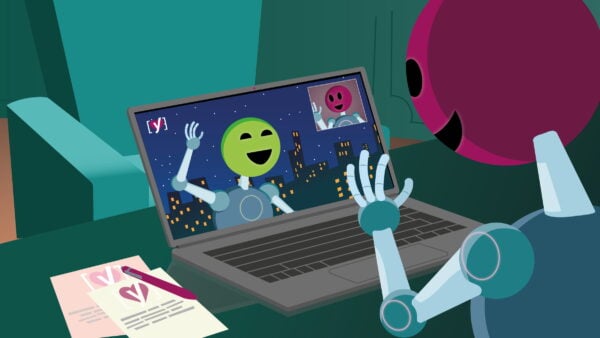 Recipient:
Jessica Lyschik
Nominated by:
Carole Olinger
Jessica Lyschik, a passionate WordPress Core and Community Team member, brings tremendous value as a contributor. Carole Olinger has nominated her for the Yoast Care fund for outstanding contributions. Explore the world of this dedicated WordPress enthusiast and her deep affection for the community.
Nominator Carole Olinger: "Jessica stands out in the International and German WordPress communities. She's known for her exceptional dedication as a WP Meetup and WordCamp organizer, speaker, mentor, as well as for her WP core contributions. Currently co-leading the Default Theme for the WP 6.4 release, Jessica's impact extends beyond technical contributions as a strong advocate for inclusivity and diversity."
Let's get to know Jessica Lyschik
That's quite an introduction, Carole! We would love to get to know Jessica even better. That's why we asked her some questions about her work and her passion for WordPress:
Why did you start contributing? Could you share your first contribution with us?
I think there was no special moment when I decided I wanted to contribute – it was more of a gradual process. I can't remember my first contribution, but it might have been just translating some strings for a plugin or theme. My first time getting involved with the WordPress community was at WordCamp Hamburg in 2014, only to find out there was a local meetup group where I lived. After a couple of months with a conflicting schedule, I was able to attend the meetup regularly, and it just took off from there, attending the meetup and following WordCamps, dipping my toes into different contribution teams at Contributor Days.
So, tell us! What did you work on?
Over the past 9 years, I have contributed in various ways. It started with volunteering at WordCamps, then speaking at the local meetup, speaking for the first time at WordCamp Nuremberg in 2016, and just two months later at WordCamp Europe 2016 too – I found giving talks a great way to contribute and share my knowledge with other people. I organized the local meetup, which led to organizing the first WordCamp Osnabrück in 2019 as lead organizer. After moving to another city, I continued at the meetups in Cologne and Bonn. I moved again in early 2023, now part of the Nuremberg meetup organizers. Together with many people from the German WordPress community, we're working hard on making WordCamp Germany happen in October 2023.
For a long time, I struggled with contributing code to WordPress, as I found Trac and SVN not very intuitive to use. This changed when the Gutenberg project was developed at Github, allowing me to contribute more easily. I joined the release squad of WordPress 5.6 as Default Theme Wrangler, but I also contributed a lot to the Twenty Twenty-One theme. For the Twenty Twenty-Three theme, I contributed a style variation called "Pilgrimage" that was selected as one of 10 style variations from the community. With WordPress 6.4 being the second underrepresented gender release (just like 5.6), I joined again. I was assigned to be one of two Default Theme Leads, responsible for the upcoming Twenty Twenty-Four theme.
What contribution or moment are you most proud of?
Working on WordPress 5.6 was amazing already, and so is working on 6.4 – even though it is pretty stressful, especially as the Default Theme Lead.
Speaking of a single contribution, I think making Google Fonts loaded locally in all previous default themes is a very important one. Due to the European GDPR, this was quite an issue with WordPress websites that used any of the older default themes. While I wasn't the only person working on this, I was the one who nagged the core contributors about the status of that change during the Core meetings – eventually, the persistence paid off, and the change got merged.
What would you love to do in the future?
I'd love to focus more on contributing to the Gutenberg project. Besides opening an issue occasionally, there's still much to do that could be refined and enhanced. There has also been a recent discussion about the themes providing an onboarding experience, whether this should be shipped with a theme, or if WordPress should provide some onboarding API. Many well-known plugins have their own onboarding experiences, but what if a standardized system comes from WordPress itself, allowing plugins and even themes to create a customized onboarding for their use case? Just think about the impact this could have.
Where may people find you? Online, WordCamps, other meetups?
I think the easiest way to find me online is my website. It has all the links to all the social networks you can find me on. I'm on the Make WordPress Slack as @jessica. Being the Lead Organizer of the upcoming WordCamp Germany, you can find me there from the 19th to the 21st of October, 2023. The next WordCamp will likely be WordCamp Asia 2024 and WordCamp Europe 2024 or a smaller WordCamp in Europe. Meetup-wise, I'm at the Nuremberg WordPress meetup, and maybe something new and online shortly!
Thank you for this interview, Jessica, and for all of your contributions to the WordPress community! Do you know someone like Jessica Lyschik who also deserves to be in the spotlight? Go to our Yoast Care page and nominate them right away.