Yoast Care fund: An interview with Jenny Dupuy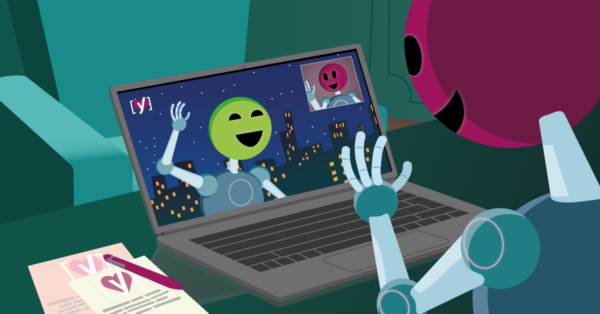 Recipient:
Jenny Dupuy
Nominated by:
Jean-Baptiste Audras
This week we'd love you to meet another recipient of our Care fund: Jenny Dupuy, who received a nomination from Jean-Baptiste Audras. Jenny is part of the WordPress French translation team and has already made lots of contributions to the community. But that's not all. Her work and devotion help new contributors understand how the team works and she always makes new people feel welcome. Let's find out more about Jenny and the work she does for WordPress.
Nominator Jean-Baptiste Audras: "Jenny has long been an important member of the WordPress French translation team. She has contributed to a huge number of translations of various plugins and themes and WordPress Core and WordPress.org ecosystem projects. But even more than her translation activity, her organizational and leadership skills led us to appoint her as GTE for the fr_FR locale last year. Jenny has also become one of the heads of the French WordPress documentation team. Her ability to organize collective work has made her one of the leaders of this project."
Let's meet Jenny Dupuy
Thank you for those wonderful words, Jean-Baptiste. Now, let's get to know this all-rounder by asking her some questions:
Hi Jenny! What do you do?
After a period of training and writing/translating software documentation in a company, I now split my time between creating and maintaining WordPress websites as a freelancer and the production of vegetables in organic market gardening. I have been self-taught in website creation for many years, and I learn every day through the WordPress French community.
So tell us, why WordPress?
I started creating websites with HTML 3,HTML 4, CSS and a bit of PHP, then I discovered CMS. I appreciate the flexibility and efficiency of the CMS concept that separates the content from its presentation. After testing many CMS, I was seduced by the ease of installation and configuration offered by WordPress. By the multitude of themes proposed, the plugins that allow adding features easily, the documentation of the software (even if it was only in English when I started), and finally, by its nice community.
Why did you start contributing?
I started contributing to WordPress in 2016 via translation. Because I liked the CMS very much, I wanted to participate in the WordPress project. I even wanted to participate in creating the French documentation, but this project didn't exist at that time. After proposing a few translations for a plugin that I was using and that was not completely translated, FX Bénard invited me to join the WordPress-fr Slack Team. This is where I discovered the French community. It's with this community that I evolved. The GTE and other team members gave a lot of advice and explanations when my suggestions were incorrect. Contributing allowed me to learn a bit more about the features offered by the WordPress plugins and about WordPress itself. Having been very well received by the translation team encouraged me to continue my participation.

What contribution or moment are you most proud of?
It is difficult to answer this question because there are several. But if I have to choose one, then it's when at the end of summer 2020, JB, FX, and Didier offered me to join them as GTE of the French translation team. It was a bit complicated for them to contact me because I was on vacation at that time and not very connected! So there was a bit of suspense… Before I accepted this nomination with great pleasure. The team is friendly and benevolent, which makes contributing very pleasant. I am delighted to have more responsibilities and I'm grateful for the trust placed in me.
What would you love to do in the future?
There are several areas of work that are close to my heart, as they aim to promote the use of WordPress and open-source contribution.
As I also joined the documentation team, I would like to continue proposing content to document WordPress. In order to make it easier to learn and use. To improve the welcoming and training of contributors in translation, I would like to continue writing our handbook for new contributors.
I also plan to continue writing Core Trac tickets when I encounter bugs or to propose improvements. Finally, I would like to hold live training sessions on translation tools. Certainly a strong return from my past as a trainer!
Thanks for this interview and for all of your contributions, Jenny! If you're reading this and know someone that does a lot for WordPress, nominate them for our Care fund. They will get an interview and a gift of $500 as a well-deserved thank you for their work. Go to our Yoast Care page to nominate someone right now!