Yoast Care fund: An interview with Husnain Iqbal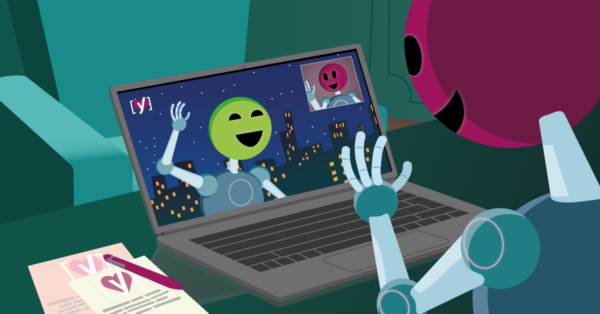 Recipient:
Husnain Iqbal
Nominated by:
Farrukh Hassan
We have another recipient of the Yoast Care fund and it's Husnain Iqbal! Husnain was nominated by Farrukh Hassan for everything he does for the community. And he does a lot. Although he works as a freelance designer, Husnain spends a lot of his free time helping out at local communities and, lucky for us, the WordPress community. Let's find out what he does exactly:
Nominator Farrukh Hassan: "I worked closely with Husnain as organizers at WordCamp Karachi 2019. As a senior graphic designer, Husnain led the Graphic design team of WordCamp Karachi 2019. He was the person behind the social media and print media design used to market the event. He especially devoted his expertise and time to the creation of the official Wapuu design. After that he also worked as an organizer at WordCamp Lahore 2019 and served the community with his delegation and exceptional designing skills by designing the official Wapuu and all print media for the event. Besides design, he devoted his time to make the WordCamps happen smoothly by supporting volunteers in their assigned duties. He also participates in local communities with his design expertise and time."
Thank you for the nomination, Farrukh! Now let's find out more about Husnain and his dedication to the community by asking him some questions:
Hi Husnain! Could you tell us what you do?
I'm a freelance Graphic and UX/UI designer and have helped people build a brand with awesome designs, brandings, and user experiences for the last 7+ years. Besides that, I love to work for local communities like WordPress and show off my designing skills.
How did you know about WordPress?
I've been creating UX/UI and branding WordPress plugins for the last 2 years. Being an open-source tool and easy to use, I started loving WordPress and the community around it.
What would you love to do in the future?
I would love to continue working with the WordPress community, not only locally but also internationally, to show off my designing skills through the WordPress community platform and helping the community with event brandings at the same time.
What contribution or moment are you most proud of?
My contributions as an organizer in the WordCamp Lahore 2019 are proud moments, where community folks from all of Pakistan worked together to make the WordCamp successful, and I got tremendous feedback for my designs from both community members and audience.
Where can people find you? Online, WordCamps, other meetups?
You can find me on Facebook. I'm always eager to meet new friends and share experiences to help others and enhance my skills and exposure as well. Moreover, you can find me at future WordCamps in Pakistan.
Awesome, thank you so much for your contributions, Husnain! And to our readers: do you know someone like Husnain, who loves contributing to our WordPress community? Nominate them for our Yoast Care fund to give them some well-deserved recognition. That way we can help them by giving them a gift of $500,- and an interview to say thank you for their time and effort. Go to Yoast Care page to nominate someone right away!