Yoast Care fund: An interview with Giacoma Allegretta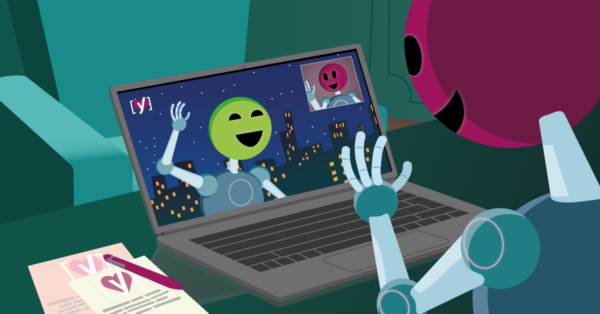 Recipient:
Giacoma Allegretta
Nominated by:
Alice Orrù
Another week means another recipient of our Care fund. This week our recipient is Giacoma Allegretta, who is nominated by Alice Orrù. Giacoma is one of the GTEs for the Italian Polyglots team. Always kind and supportive, she's doing a great job for the organization of the team by developing new tools and workflows that improve the functioning of our team.
Let's meet Giacoma Allegretta
Let's learn more about Giacoma and her contributions to the WordPress community by asking her some questions:
Giacoma, could you tell us more about what you do?
I'm quite a fresh developer. I started working about two years ago, and if I look back at those years, I have learned so much! I'm a curious person (and for my job, this is a really good thing), and I'll keep learning new things and refining what I've already learned.
How did you know about WordPress?
I attended a course held by Francesco di Candia in the middle of my university studies. At a certain point, he introduced the WordPress community to me and suggested that I start contributing. I joined out of curiosity and to understand why he was so engaged with it.
Why did you start contributing? Share with us the first time you contribute?
I liked the community as soon as I jumped into it in 2016. I chose the polyglots team as my contribution area, and I picked a couple of projects to start with.
In the beginning, the idea that someone would have checked my translation suggestions scared me. Instead, I had the chance to meet beautiful people!
What contribution or moment are you most proud of?
Actually, I feel proud any time I can help someone. It doesn't matter if it is for an answer I give, for joining a community event or working on a task.
If there is something I may help with and I can invest time in, I join. Right now, I'm trying to make the process of keeping the Gutenberg strings updated easier. I hope this will be useful :)
Where can people find you?
The quickest way to get in contact with me is online! I'm not a big fan of social media; I check my FB account very, very rarely.
But I like Twitter, and I check it very frequently. There, you can find me as @gAllegretta92. And of course, I'm also on the Italian community Slack as @g.allegretta, mostly on the #polyglots channel.
Thank you, Giacoma! For this lovely interview and for your contributions to the community. If you're reading this and know someone like Giacoma that does loads for the community, make sure to nominate them for our Care fund. They will get an interview and a gift of $500 as a well deserved thank you for their work. You can nominate someone right now on our Yoast Care page.