Gessica Peretti receives the Yoast Care fund for her contribution to WordPress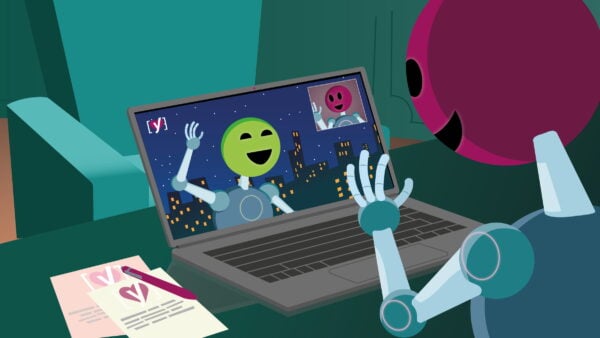 Recipient:
Gessica Peretti
Nominated by:
Cristiano Zanca
Gessica Peretti is a significant contributor to the WordPress Community and Photo Team. Most importantly, she's a valuable contributor to the Italian WordPress Community. That's why she was nominated for the Yoast Care fund by Cristiano Zanca. Let's learn more about this WordPress devotee who loves the community.
Nominator Cristiano Zanca: "Gessica is a great web designer active in Torino WordPress Meetup and the WordPress Italian community in so many aspects that she deserves credit for it! She also organizes WordCamps Torino, writes on meetup.com, helps with attendees' registration, and cooks sweet meals for the event. In a word, she contributes to realizing a software event in a way that everyone feels at home. Huge thanks to Yoast for supporting WordPress Community."
Let's get to know Gessica Peretti
That's quite an introduction, Cristiano! We would love to get to know Gessica even better. That's why we asked her some questions about her work and her passion for WordPress:
Hi, Gessica! What do you do?
Many things, but they are not only related to the web. I am a freelancer, and I work in the field of web graphics and print graphics. In addition, I create WordPress sites, trying to make them beautiful but straightforward for customers. I help the family make honey; if I have time left (usually not), I like to pyrograph (draw with a hot tip) on the wood.
How do you know about WordPress?
My encounter with WordPress was casual… I've always worked in the world of graphics and the web. I studied graphic design, but my first job was as a Visual Basic programmer (this shows my age). Switching to building sites in HTML and CSS was easy, and I was using my graphic studies to enhance the look. Then in 2015, I joined a colleague in creating a WordPress site; from there, a love was born. In 2016, I became a freelancer and chose to use WordPress almost exclusively for building websites.
Why did you start contributing? Could you share your first contribution with us?
I started participating in Meetups out of curiosity in July 2016. I found a beautiful environment, very welcoming and able to offer 360-degree comparisons on everything. Within six months, I joined the organizers of the Turin Meetup. Then volunteered at WordCamp, and in subsequent years, became the organizer of WordCamp in my area. Contributing was spontaneous. It was a way to reciprocate the welcome received. I want to demonstrate that great things can be achieved with a common goal. In short, unity is strength!
Who is your WordPress mentor?
I have had many close people who helped me and made me reflect on this reality. I mention only a few. Cristiano Zanca was the first person I met. His willingness to participate and how he spoke in Meetups about WordPress (and the world around him) was infectious and inspiring. Over time, I have admired his many choices and courage to get involved in the Italian community. In addition, he was the one to name me, which was a great emotion for me. Francesca Marano was another figure who gave me so much in the WordPress world and beyond. Then I can't fail to mention Laura Sacco, who was close to me, and she supported me step by step as a WordCamp organizer and also on other things.
Where may people find you? Online, WordCamps, other meetups?
Definitely in person at the Turin Meetup! I was at the Torino WordCamp, which has just ended, but you will certainly find me again at the next one. You can find me on LinkedIn and on the Italian and international Slack.
Thank you for this interview, Gessica, and for all of your contributions to the WordPress community! Do you know someone like Gessica Peretti who also deserves to be in the spotlight? Go to our Yoast Care page and nominate them right away.